Mountain Hiking
As obvious as it sounds, mountain hiking, simply, is hiking in the mountains. While hiking can be conducted anywhere, as long as you have naturally or culturally significant places to cover, mountain hiking is conducted in the high altitude routes, mainly in the hills, that take you close to the mountains. Nepal is a mountainous country, with so many high altitude peaks. It lies at the center of the great Himalayan Range, which covers almost seven countries. It is apparent for a nation like this to be naturally gifted. It is because of virtues as such that it is able to offer so many mountain hiking options.
While trekking on routes such as Everest Base Camp trek, you will come across mountains that you can actually hike on, without serious preparations. Hiking a mountain is an activity that can be conducted on peaks such as Gokyo Ri and Chukung Ri in the Everest region. By adding a day to your itinerary, and dedicating a couple of hours, you can go for hiking a mountain. Needless to explain, these mountains aren't quite like other major peaks like Everest and Annapurna, these are mini mountains, with an altitude limited to around 6000 m. Mountain Hiking on these peaks is more challenging than trekking.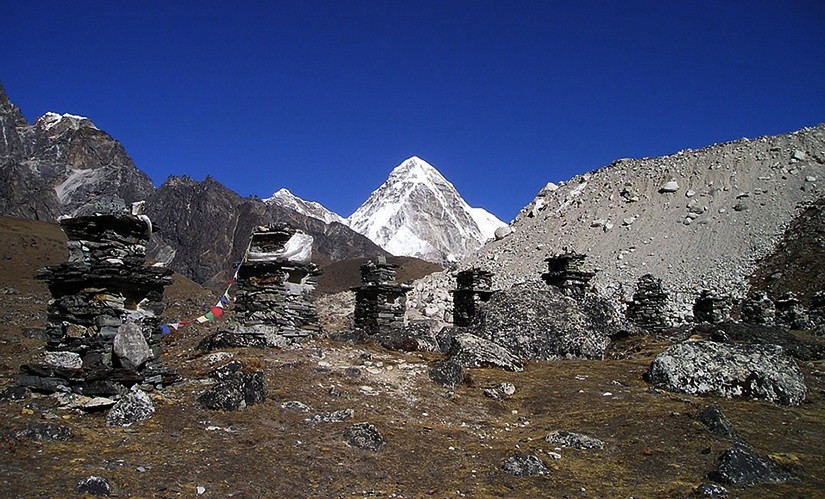 Quite like trekking in Nepal, hiking in Nepal is an amazing thing to do. While you're trekking, you're not able to get involved in other activities such as sightseeing in different cities, adventure sports, and so on. However, as hiking is an activity that you can finish in a couple of days, you still have a lot of time left to explore other things. Hiking in Nepal is a miniature version of trekking, in terms of length, however, when it comes to fun, and a sense of adventure and exploration, it is no less by any means.
During mountain hiking, you get to go on a trip to the mountains. There, you are able to explore so many amazing things. First and foremost, the mountains, then, the high altitude passes, lakes, icefalls and glaciers, and so on. On your trip to the mountains, you make your way through beautiful forests, where you'll witness beautiful mountain flowers like rhododendron, magnolia, and so on. These mountain flowers are sure to rejuvenate you and make your mountain hiking experience amazing.
Trekking Vs. Hiking
Quite a lot of people believe hiking to be same as trekking, however, it's not quite so. Though both the activities are based on walking, the main difference between hiking and trekking is the duration. Generally, hiking is only a day long, and in few cases, two days at max. Anything longer than that could be considered as trekking. Trekking could span from a duration of 3 days to even months. Both hiking and trekking allows you to explore nature and culture; the latter allows you to do that detail.
During walking trips as such, you cover scenic spots and villages populated by indigenous tribes, depending on what route you're following. While these viewpoints offer you amazing sights of mountains, and allow you to explore spectacles such as lakes, rivers, glaciers, and so on, the settlements allow you to get an insight into the life of people living in the region. You get to know about their clothes, food, religion, traditions, and so on. This is exactly why most people tend to hike or trek.
You can combine activities like hiking and trekking. During your trek in the northern hills in Nepal, you tend to spend few days acclimatizing to the high altitude. During these days, you could go for short hikes, and cover crucial attractions that are not on the main trekking route. For instance, during Everest Base Camp trek, you can hike to the top of Kala Patthar, which takes only a couple of hours, during Manaslu Circuit trek, you could trek up to Manaslu Base Camp, which again requires only a few hours.
Generally, to make things convenient for the tourists, hiking activities are conducted around cities like Pokhara and Kathmandu, where they normally tend to stay. Within a day, these hikes can be completed. During the hike, the tourists focus on the outskirts of the city, which usually covers viewpoints, natural spectacles, and sometimes cultural heritages. Examples of such hikes are Sundarijal Hiking, Nagarkot Hiking, Pharping Hiking, Sarangkot Hike, Naudanda Hike, and so on, among many others.
Hiking Tips
Hiking tips can definitely make your mountain hiking experience more comfortable. There is no doubt that benefits of hiking are numerous, but keep in mind that these benefits of hiking would work in your favor only if you do it the right way. One of the first things to do before going for mountain hiking is to plan your trip properly. You should have a clear idea about where you're going, the routes, the available facilities, the time you'll be consuming, and the things that you'll be carrying. Without all this information and preparation, the mountain hiking will just prove to be a mess offering nothing but pain.
A very important thing that people generally forget during trips as such is to stay safe. In terms of messing around with your hiking partners, jumping around here and there, or even clicking selfie in weird positions, you might invite danger. So, make sure that you're careful throughout the journey. Save yourself from cuts and scratches; don't take risks; don't do anything that is too straining physically; avoid injuries at all costs. It is things like these that ruin not just yours, but the entire group's hiking trip.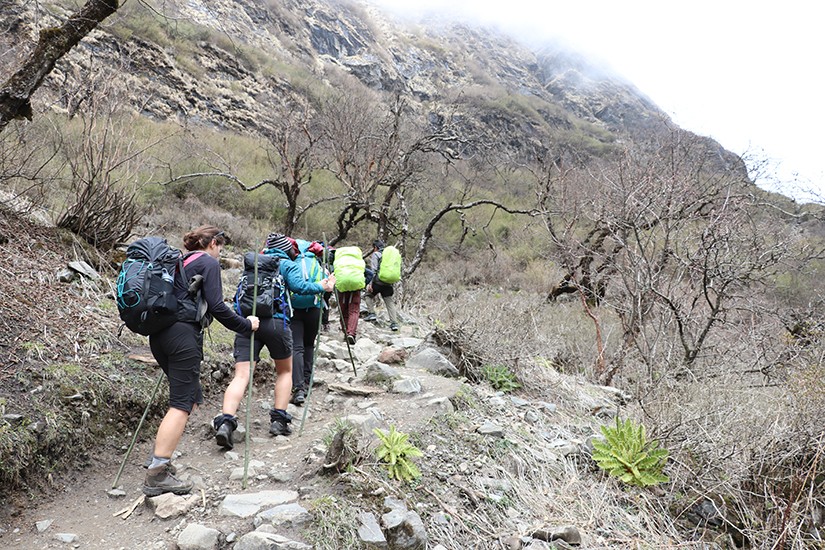 And the most important one of them all; the most crucial hiking tip is to have fun. If you treat mountain hiking as if it were a project, there's no point in doing the activity. Take some hiking pictures, the ones including your friends, the ones of nature alone, or anything else you want. These hiking pictures will prove to be a great way to remember your time on the trip. Have all the fun in the world, but make sure to not destroy nature by polluting the route by throwing wrappers, bottles, and so on haphazardly.
Hiking Packing List
Since hiking tour lasts for a duration of only one to two days, you have to try and keep your bags light. So, your hiking packing list should contain as few items as possible. Since you will be responsible for carrying your own luggage, if you have a very heavy travel bag, you will not be able to enjoy the hike as much. You'll get tired easily, and the journey will be painful. The hiking packing list should only contain the very crucial items, and the same should reflect in your travel bag, which you'd carry during the hike.
Whether you're an expert or a beginner, the hiking packing list remains the same. The hiking essentials for beginners is nothing fancier or less fancy than that of experts. Your mountain hiking pack list can be divided into four sections, as you should carry things belonging to these four categories. These are food items, sanitary items, clothing items and accessories, and miscellaneous. Make sure to create a list with items belonging to all these groups, and keep them organized while you're on the hiking tour.
On a one day mountain hike, you shouldn't forget to carry your lunch and minimum 3 liters of water. If you're going on a route where water is available widely then, carrying a smaller bottle, or less amount of water, won't be an issue. If you're used to snacking, takes along with you some snacks. Make sure to eat light and carry the things that are easily digestible. You don't want to fall sick during the hike.
In the same way, apart from the regular clothes that you're wearing, you should take along with you another pair, just in case the one you're using gets wet, dirty, sweaty, and so on. You should carry another pair especially if you're willing to extend your hike and add one more day to it. Changing into a fresh pair of clothes can make you feel much better the following day. Depending on the kind of hike, and the season, you can choose to switch between sandals or boots and thin cotton socks or thick woolen ones. Finally, to save yourself from the sun, make sure to carry a hat and sun glasses.
Under sanitation and cosmetic items, you must carry toilet paper and hand sanitizer, first aid kit with antiseptic and band aid, sunscreen lotion, small towel or handkerchief, and any other thing that you think is necessary for you to carry. Under the miscellaneous category, you could include a pair of trekking poles, especially if you find it hard walking for long distances, or you're planning to ascend. In the same way, you could include a pocket knife, even better a Swiss Army Knife, a flashlight, extra batteries for your phone, and other items that would make mountain hiking easier for you.
How To Train For Hiking
A lot of first time hikers wonder, how to train for hiking, as they believe that hiking is one difficult activity. As it is not as extreme as trekking, training for hiking is not really necessary. If you're not used to walking as much, on a daily basis, going on a long hike can cause your muscles to strain. To avoid such a condition, training for hiking can prove to be beneficial. Now, one of the things that can be done as training for hiking beginner is cardio exercise. Whether it's running, brisk walking, swimming, or any other exercise that improves you stamina, you could try them as training for hiking beginner.
Again, it helps during mountain hiking if you're a physically fit person, and in shape. When you hike effortlessly, you will be able to enjoy the activity and especially the environment around you. Otherwise, you'd just wish for the day to end, and the entire experience would be a waste of time for you. So, if you're concerned about, how to get in shape for hiking, you can try doing any of the activities mentioned above. Gaining the right information is the key to, how to get in shape for hiking. And though it may not be that important to get in shape just for hiking, it will help you have a better experience.
Short Treks In Nepal
If you're looking for something that is lengthier than a hike, but not as extreme as trekking, then you could go for short treks in Nepal. The short treks will offers you similar experience as that of trekking, however, they're easier, and so, an ideal option for first time trekkers, young and old trekkers, or physically challenged ones. Now, this doesn't mean that regular trekkers can go for them. In fact, short treks offer you a unique experience that is more peaceful, entertaining, but not as straining.
Kathmandu Valley Trek
Kathmandu Valley trek covers the outskirts of Kathmandu Valley. At core, it's a 4 days long trek. The major places that you'll cover during the journey are Panauti, Dhulikhel, Nagarkot, Chisapani and Sundarijal. Settled among nature, these are beautiful villages. While walking on the route, you will get to experience the best of nature. Apart from these places, you could also cover the historical cities of Kathmandu, Bhaktapur and Patan during the journey. You'll love the monuments in these places.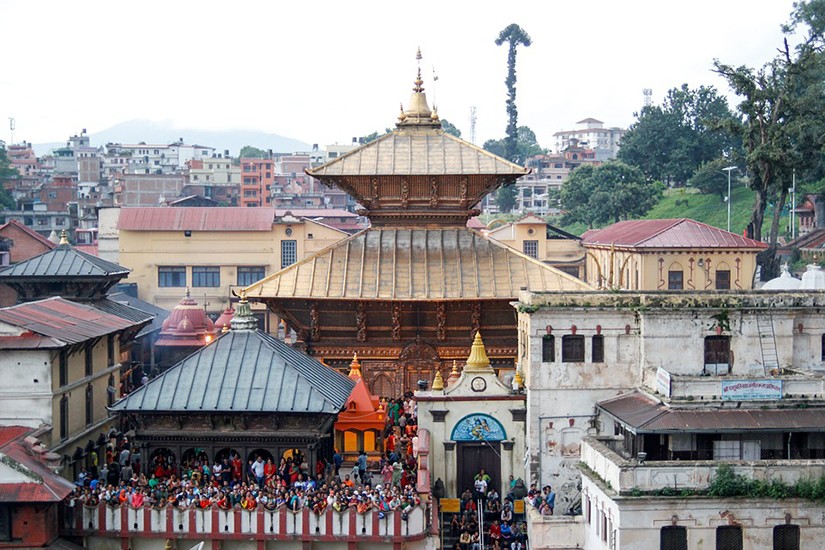 Dhampus Sarangkot Trek
Dhampus Sarangkot trek route is the one that is quite near to the beautiful city of Pokhara. The journey has only three walking days altogether, and during this time, you cover places such as Phedi, Sarangkot and Dhampus. While Phedi and Dhampus are beautiful villages, Sarangkot is mainly popular as a viewpoint, and for adventure sports. As the journey covers the cities of Pokhara and Kathmandu, you could stroll around the town and explore the various options that the cities offer to the tourists.
Chepang Hill Trek
Chepang Hill trek takes you to the wild district of Chitwan, which is the home of Chitwan National Park, one of the richest wildlife conservation areas of Nepal. On the trek, you will walk for four days altogether. The places that you'll cover during the journey are Hattibang, Jyandala, Gadi, Shaktikhor, and so on. The reason it's called Chepang hill trek is because during the journey you get to explore the life and culture of Chepang people, a tribe indigenous to Nepal, who live mainly in these villages.
Ghalegaun Trek
Quite like Chepang Hill Trek, Ghalegaun trek is also a cultural tour, as you get to have the insight into the life of Ghale people, who are also an indigenous tribe living in the villages of Nepal. On this journey, you trek for a duration of 5 days. The villages that you'll cover on the trip are Besisahar, Khudi, Ghalegaun, Baglungpani, and Laxmi Bazaar. You also get to explore the cities of Pokhara and Kathmandu, and enjoy the sceneries around Begnas Lake, one of the most prominent and beautiful lakes in Nepal.
There are so many more things, fun facts and stories about hiking that are sure to get you excited about this activity. It's a guarantee, especially for the first timers, that you're going to have the best possible experience during a mountain hiking tour. And after you've tried it once, you'd definitely want to go for it again and again. Without a doubt, mountain hiking is one of the best things that you can do in Nepal.
When you're going for a holiday in a place that is unknown to you, you need to make sure that your travel partner is an experienced and reliable one. Their professionalism and mainly the quality of their services will determine the amount of fun that you'll have during the tip. High Camp Adventure is one of such travel and tour operators that you can rely on. They are affordable and they ensure that you have the best possible time during your holidays. They specialize in adventure activities like trekking and expedition. If you think that these activities are not for you, well, you can go for luxury tours as well. Their itineraries feature the most popular and off the beat places in countries such as Nepal, Bhutan and Tibet. Choose High Camp Adventure as your travel partner if you're looking to travel to these places.