If there is one word that defines Everest Base Camp Trek better than any other term, it's Thrilling. From the moment you step off the plane at Lukla, till the point you reach the Everest Base Camp, till the very last second, you'll experience thrill to the fullest. At all times, you're excited, and curious, and ecstatic. It's definite that the thrill will succumb you. There's nothing to fear here; it won't harm you. It will just make you feel the best; experience happiness till the core of your heart. You'd want to get stuck in these moments forever, never willing to outlive them.
What makes Everest Base Camp trekking experience so thrilling is without a doubt the difficulty. Though it is a moderate level trek, there are so many tweaks and tips, and by applying them to your itinerary, you would not just raise the difficulty level, but also make your trek extremely thrilling.
Everest Base Camp Trek
Everest Base Camp Trek is an 11 days long journey that takes you to the base of Mt. Everest. It starts from Lukla, takes you to Mount Everest Base Camp, and brings you back to Lukla, in the process, making you walk for a distance of around 120 km. Everest Base Camp tour offers the most amazing views of the peaks in Everest region, namely, Everest, Ama Dablam, Nuptse, Cholatse, Thamserku, and so on. The highest altitude that you reach during your trek is 5545 m, which is the elevation of Kala Patthar, a mini mountain. The top of the peak serves as a viewpoint, offering you the most splendid panoramic views of the mountains in the Everest region, even better than that of Everest Base Camp.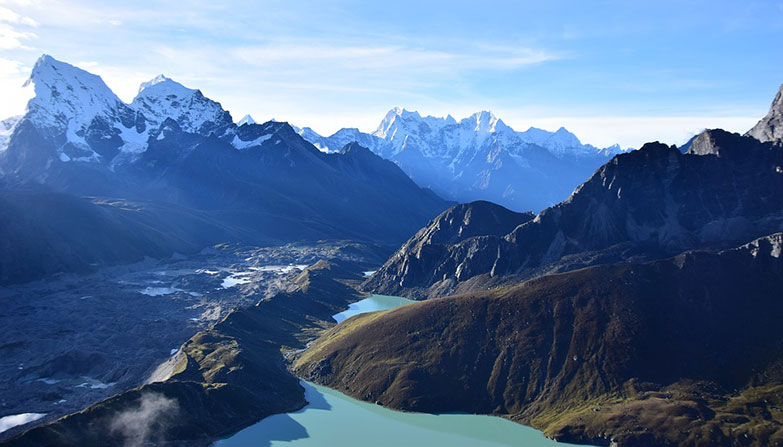 You can raise the Everest Base Camp trek difficulty level by including itinerary of treks such as Everest Gokyo Lake trekand Everest High Passes trek to your journey. Adding the former one to your itinerary will make your trek longer by 3 days, and add attractions such as Gokyo Village, Gokyo Lakes, Gokyo Ri, and Cho La Pass to your trek. In the same way, by adding the latter option to your itinerary, you introduce attractions such as Kongma La Pass, Renjo La Pass, Chhukung Village, and all the other attributes of the Gokyo lake trek to your journey.
Both of these treks increase the Everest Base Camp difficulty level and also make your trek more thrilling and adventurous, letting you have the best out of the Everest Region altogether.
Best Time To Trek Everest Base Camp
The best time to trek Everest Base Camp is during Spring and early Summer, i.e. between the months of March and June, and during Autumn and early Winter, i.e. between the months of September and December. One can go for the trek to Everest Base Camp even in other months, but the rule of the thumb is to avoid extreme weather, mainly rain and snowfall.
During such circumstances, trekking gets difficult, as the terrain gets unpredictable and highly prone to accidents. Also, bad weather increases the chances of the trekkers suffering from cold, cough, fever, headache, and so on. And it's well established that you don't want to fall sick while trekking in such a region where medical emergency is miles away from you.
Everest Base Camp Trek Difficulty
Answering the question- how hard is Everest Base Camp trek is quite a tricky thing to do. As mentioned above, Everest Base Camp trek difficulty level is moderate, however, by adding certain side treks, additional quests, and extensions, you can make the Everest Base Camp difficulty level quite challenging.
Generally, there are three things that impact the Everest Base Camp difficulty level, or difficulty level of any other trek, and these factors are- the duration of the trek, the altitude, and the terrain. Which means the longer the trek, the more difficult it gets; similarly, the higher you go, the more challenging it gets, and finally, the tougher the terrain, the more excruciating the trek. So, to raise your Everest Base Camp trek difficulty level, all you need to do it add routes, attractions and destinations that will take you to higher altitude, make you cover steeper and rockier terrains, and increase your trek duration.
There is one more thing that you can do to increase your Everest Base Camp trek difficulty level, and make your trek further thrilling, and that is make your trek as less luxurious as possible. By making it less lavish, i.e. by going for camping trek instead of tea-house trek, by carrying your own load instead of hiring porters, and by taking care of other activities like cooking, cleaning, and managing permits, you take the Everest Base Camp trek difficulty level to an extreme stage.
Generally, it is not recommended for the trekkers to take care of all these things themselves, as there are so many things that they have to go through, plus the language issues. But, it's not impossible, as quite a few trekkers have attempted all these activities and emerged successful. It's entirely up to you, how tough or thrilling you'd like your Everest Base Camp Trek difficulty level to be.
Everest Base Camp Trek Tips
The most important of all the Everest Base Camp trek tips to consider is to pay special attention to your health. Always be self-aware about the way you feel. Altitude sickness can happen anytime, especially after you cross 3000 m. So, as soon as symptoms such as nausea, headache, chest pain, and so on appear, inform your guide, and take the necessary steps to neutralize them.
While on the trek, be very careful about what you're eating or drinking. Stale food, food that are heavy on your stomach, impure water, and so on can make you sick, up to an extent that you might require medical attention. Listen to your guide's advice regarding what you should eat and drink on the route.
In terms of walking, always stay with your pack. You don't want to be left behind or somehow get separated from the group. And keep your eyes and ears open for the instructions of the guide. You'll come across many steep points, and terrains that would be hard to walk upon. One misstep, and you could injure yourself. So, take special care of your moves especially while you're walking on the route.
Everest Base Camp Trek Packing List
While going for the Everest Base Camp trek, you should make sure that you have your Everest Base Camp trek packing list ready. What you need to pack is something that you need to plan well in advance, and the packing activity should have been finished atleast a day before your flight.
You would obviously require general casual clothing that you'd be wearing while you're not on the trek. In the same way, get your hands on the best quality trekking wears like pants, jackets, shirts and boots. They'll make your trek comfortable and easy. Don't forget to carry your personal sanitary items and toiletries, especially if you're a person who prioritizes hygiene. If you're under some sort of medication, make sure to carry enough of them, so that you don't run out of medicines in the middle of your trek.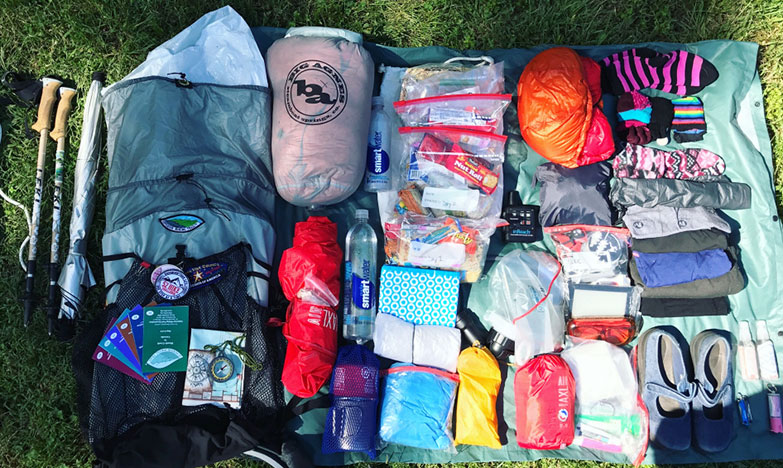 And finally, the trekking gears like trekking sticks, water bottles, special bags, glasses, binoculars, sleeping bag, and so on are things that you can decide whether to pack or not. There are so many trekking companies out there, who offer you these items on rent, without making you pay any additional fees. Probably, it would be a good idea to rely on your trekking agency for all these items, and in the process, keep your bags light.
So talk to your trekking partner and find out whether they actually offer this service, and in case they don't, you'll have to add these to your Everest Base Camp trek packing list.
Raising the Everest Base Camp trek difficulty level can definitely make your EBC trekking experience more thrilling and exciting. But be careful, as the old saying goes, "Don't bite more than you can chew." So, it's entirely up to you to increase you Everest Base camp trek difficulty level, but make sure that you're able to handle it. There's a thin line between making your trek thrilling and making it a punishment. We'd like you to go for the former one, and not the latter option. Have a thrilling EBC trek!
High Camp Adventures has been a part of the travel and trekking fraternity in Nepal for quite some time now. In all these years, they've served hundreds of travelers, and in the process, they've made sure that their clients have the best possible holiday, and travel experience. High Camp Adventures offers attractive trekking packages covering all the trekking regions of Nepal. They also offer luxury tours to popular tourist destinations in Nepal, and neighboring countries like Tibet and Bhutan. What makes their services different from the rest is that they focus on client satisfaction, and they give the travelers full freedom to customize the itinerary as per their comfort. If you're planning to spend your holidays in any of these countries, make sure to choose High Camp Adventures as your trusted travel buddy.