One of the crucial things to consider, when you go for Everest Base Camp trek is the Everest Base Camp trek packing list. You should carefully decide what you should and shouldn't include in your packing list as this can have a direct impact on your journey, whether positive or negative. For instance, if you carry a lot of items then it wouldn't just be a trouble for you to carry them around during your journey, you might also need to pay extra for them at the airport. Plus, all the tension and stress regarding the luggage. Believe me, you want to avoid, if not so, atleast lessen, troubles as such.
However, keeping your bag light doesn't mean that you leave out all the essentials. Understand what's absolutely needed in the journey, and what's not. Though trekking is a light activity, in comparison to other riskier things to do, it's full of unexpected difficulties, and especially at intense times during the journey, your Everest Base Camp trek packing list can save your life. So, it's really important to put some thought into what you should include in your Everest Base camp trek packing list.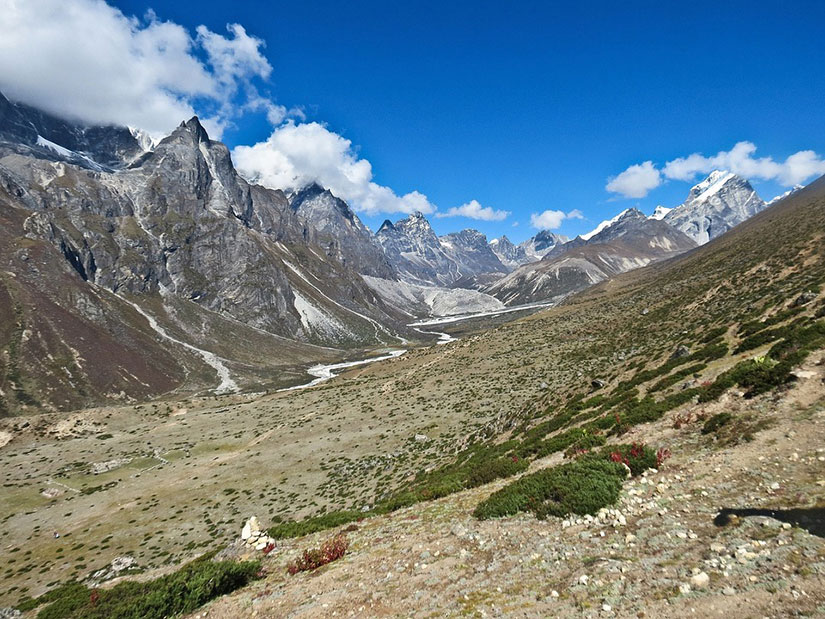 Everest Base Camp Trek Equipment List
Your Everest Base Camp packing list can be divided into three categories. The first category lists basic essentials like sanitary items, toiletries, and so on. It is significant that you carry these things yourself, as it is more hygienic than depending on the teahouse that you'd stay at.
Also, this category includes all your prescribed medicines. You know more than anyone else how crucial they are for you. It's recommended that you buy enough medicines that will cover you for the entire journey. There's a chance that you may not find the exact medicine here, and the drugs from other brands may not work as effectively on you as the regular one did.
The second category lists the clothes that you would wear during the journey, i.e. during your flights, while you're casually walking around, while you're chilling in your hotel room, and so on. Don't include the clothes that you wear during the trek in this category. Generally, it is recommended that you wear especially designed trekking clothes during the hike, as they keep you both warm and dry throughout the trek, and is perfect for all kinds of weather.
When you take a long distance flight, which you'd have to do to take part in this trek, always make sure to carry an extra pair of clothes with you in your handbag. A lot of times, the arrival of your luggage might get delayed, and since it was a long tiring flight, you'd want to freshen up, and get into a fresh pair of clothes as soon as you get off the plan. You can do so, only if you have an extra pair with you, and therefore, it is a good and practical idea.
The third and the last category is your Everest Base Camp trek equipment list, which is probably the list of most hardcore things in your luggage. The Everest Base Camp trek kit list contains only the things that you'd use during your trek. Now, if you're someone who's experienced, well, you'd know everything that you need to know to make this list. However, if you're a beginner, then you'd require a little help to make this list, as it's already established how crucial your trekking gears can prove to be for you. Try surfing through the internet for some help. Even better, contact your trekking agency for some tips.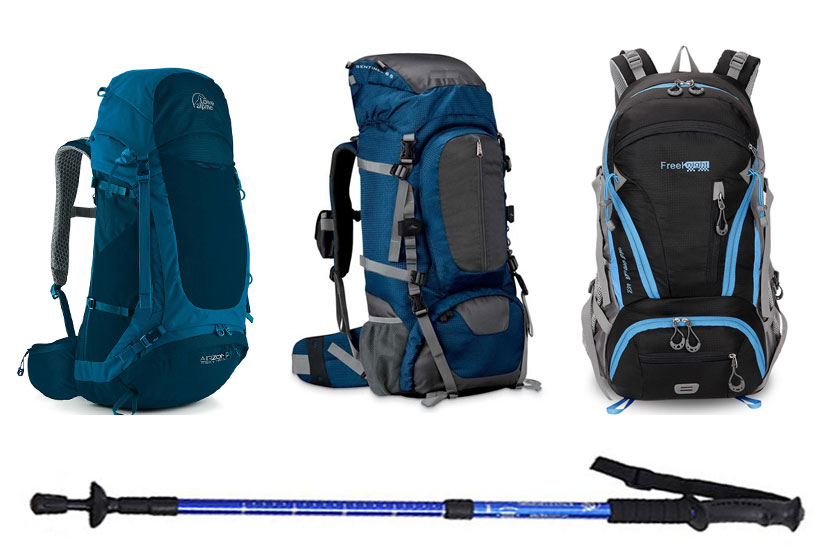 Generally, when you go for a trekking journey you tend to carry equipment like trekking boots, trekking jacket, trekking pants, trekking bags, sleeping bag, and so on. These are more of common equipment that almost everyone carries. Then comes equipment like trekking sticks, umbrella, map, headlamps or torch with batteries, sunglasses, water bottle, hat, luggage locks and so on. These are considered secondary as the trekkers may choose to carry them, or they may choose not to. These equipment don't really affect your trekking journey up to a great extent, but they do help you have a more comfortable experience.
Everest Base Camp Trek Life Saving Equipment
In your Everest Base Camp trek packing list, you should make sure to include few life-saving equipment as well. The first one is a nice warm sleeping bag for Everest Base Camp trek. Now, though Everest Base camp trek is a complete teahouse trek, it's always a good idea to carry a sleeping bag. When you're trekking in the most popular trekking season, there's always a chance that your accommodation may not be as comfortable and warm. In situations as such, sleeping bag for Everest Base Camp trek can be a lifesaving equipment, as the weather up there is extremely cold, with the potential of going below -22⁰ C during the night. It's handy, it's comfortable, and it keeps you warm. What more do you need!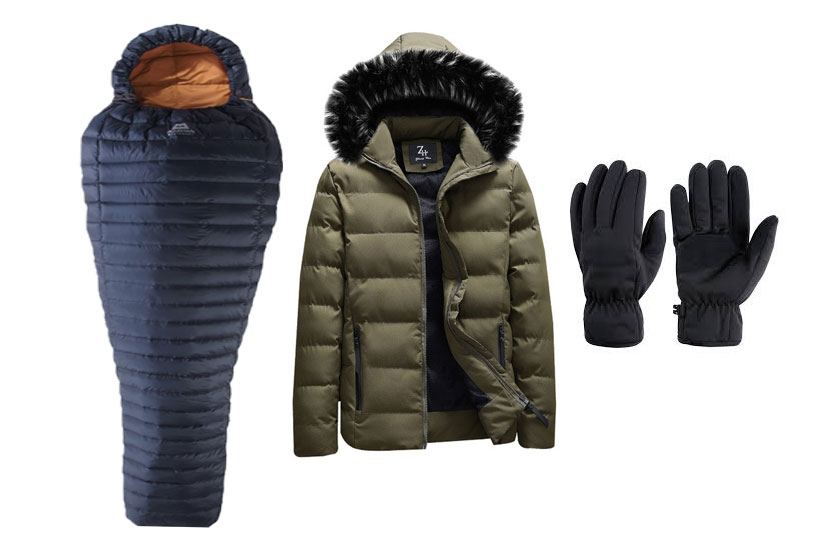 Another equipment that can prove to be life-saving during your trek is waterproof Everest Base Camp trek boots. Good quality trekking boots are in fact the most useful pieces of gears that you'd lay your hands on. Since you'll be walking most of the times during your journey, it's important that you're using comfortable trekking boots. Else, just one day down the line you'll have blisters at the bottom of your feet. Also, waterproof Everest Base Camp trek boots are specially needed because on your trek you'll walk on river banks, and many other wet surfaces. If your boots are not waterproof, water could get inside and cause you discomfort, while trekking, and even after the trek. It's a good idea to get the best boots for Everest Base Camp trek, if you want a wonderful trekking experience.
The third and the final life-saving equipment is your backpack. If you get good quality backpack that is waterproof, doesn't tear easily, and shrinks and expands at your will, well, carrying things will be so much easier for you. Backpacks as such are the best backpack for Everest Base Camp trek. Everest Base Camp Backpack size matters especially as you'll need a lot of space to carry your personal belongings, like medicines, toiletries, and other equipment and gears mentioned above, during the trek. Carrying all these items in your backpack is crucial as it will give you that accessibility. You can reach out for them whenever you want during the trek. When buying backpack for your trek, look for the attributes mentioned above, including a good Everest Base Camp backpack size.
Best Time For Everest Base Camp Trek
The best time for Everest Base camp trek is between the months of September and November, that is during Autumn season. This is also the busiest time of the year, so, expect to see a lot of trekkers throughout your journey. The second best time for Everest Base Camp trek is between the months of March and April, that is during Spring season. During this time, the flow of tourists isn't as high as the previous one, and so, if you don't like crowd as much, this could be the ideal time for you.
Now, the reason why these two periods are considered best of trekking is because the weather is warmer than other times of the year, and there's a very less chance of the occurrence of rainfall and snowfall that can ruin your trek. Also, the skies are mostly clear, so, throughout the journey, you'll be able to have the most amazing views of the mountains in the region during this time.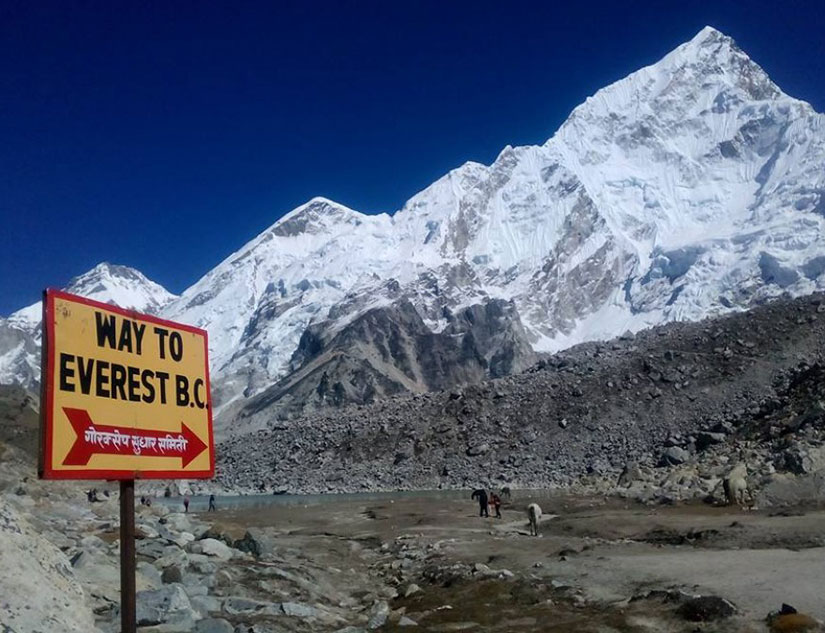 So, when you're going for your Everest Base Camp trek journey, have an Everest Base Camp trek packing list that doesn't just prove to be useful, but is light on your shoulders as well. Of course, if you choose the right kind of equipment, they can even land up saving your life in extreme situations. When you make your Everest Base Camp trek packing list, make sure to do some research on the internet regarding what you should carry and what you shouldn't. The better thing to do is to consult your trekking partner, as they will give you genuine information. Getting to know about Everest Base Camp packing list in detail, and using it to your benefit, takes you one step closer to having a great journey.
High Camp Adventure is known for providing its clients the best travel service out there. They have the most interesting packages offered at the most exciting prices. Everest Base Camp trek is one of their specialties. During the journey, they make sure that you have the best experience. Your satisfaction matters to them more than anything else, and so, if you have inputs regarding the itinerary, they will happily accept it. The agency also offers packagesfocusing on major attractions in Tibet and Bhutan. So, if you're thinking of spending your holidays in any of these Himalayan countries, whether trekking based or luxury travel focused, makes sure to choose High Camp Adventure as your travel partner.