The life along the Mount Everest Base Camp trek route is hard. There are no vehicles, and so, all the journeys need to be made on foot, or on an animal. It's cold; there's shortage of water, and other basic amenities that you'd easily get in other parts of the country. For the trekkers, it's an absolute pleasure to roam around these hills and mountains, and soak in all the natural goodness, but for a local, it's a struggle each and every day.
Despite all this, during your trek, you'll not even see a single person frowning, or saddened because of some reason. There's smiles everywhere, and this is something that we get to learn from the people in the Everest region, to live in joy despite hardships. Exploring the life along Mount Everest Base Camp trek is one of the major purposes and attractions of the journey.
Mount Everest Base Camp Trek
Mount Everest Base Camp trek is one of the most popular and exciting treks of Nepal. Everest Base Camp trek gives you the opportunity to get up close and personal with the majestic peaks of the Everest region, and without a doubt, they are the main attractions of the trek. You will also come across other spectacles of nature like forests, lakes, waterfalls, high altitude passes, glaciers, and so on, all of them located in serene settings, offering the trekkers great moments of bliss.
The trekking route is also filled with beautiful settlements and villages that provide comfortable accommodation and sumptuous food to the weary travelers. For many, these are the main attractions of Mount Everest Base Camp Trek, and the main reasons why they're here, but unfortunately, that's not so. There's more to this journey than view of Everest from Everest Base Camp trek.
The people living around the Mount Everest Base Camp trek routes are the biggest attractions of the trek. It's the people living here, their presence, their services, their friendliness, and so much more that makes your trek further interesting. On the trek, when you talk to people, you will get to hear so many Everest Base Camp stories that will fill your heart with curiosity and amazement.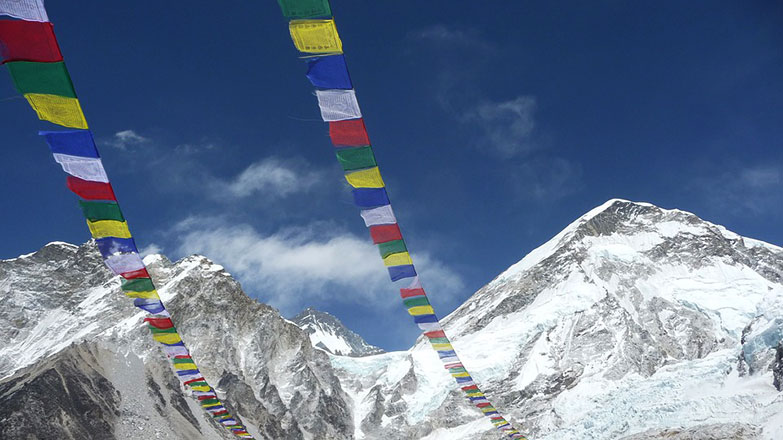 Without the locals living in the region, Everest Base Camp tour is nothing but an amazing dish that lacks salt. So, it makes sense if you take a step towards knowing them. Mainly, the people following Buddhism live in this region, so throughout the trek you'd see beautiful Buddhist relics and heritages.
One of the biggest examples of this is Tengboche Monastery at Tengboche, which is not just a religious attraction, but a place that witnesses all the celebration and mourning held in the area. It is a location that the people of the region are deeply attached to. When you explore the life along Mount Everest Base Camp trek, these are the things that you'd come across, and they make you feel for the places and the people of the region.
Everest Base Camp Trek Difficulty
In generally, Everest Base Camp trek difficulty level is marked at moderate. This means that anyone with the slightest of interest in experiencing Everest can go for the trek. It is established that there are three main factors that make any trek strenuous. They are high altitude, rough terrain and trek duration.
The higher the altitude the more difficult it gets for the trekkers to breathe, and the higher the chances of them suffering from altitude sickness. In the same way, the more diverse, steeper, and rockier the terrain, the more challenging it gets for the trekkers to complete the trek.
And finally, the lengthier the trek, the longer the trekkers would be required to walk to complete the journey. This levels up the toughness of the trek. In case of Everest Base Camp trek, all these factors are moderately challenging, and so, Everest Base Camp trek difficulty level is considered average.
One thing that every trekker needs to keep in mind is that though every trekking journey is assigned a certain difficulty level, the extent of toughness depends greatly on the physical fitness of the trekker. So, while few trekkers might find a certain trek quite challenging, others may think of it as fairly simple, and the difference is their fitness level.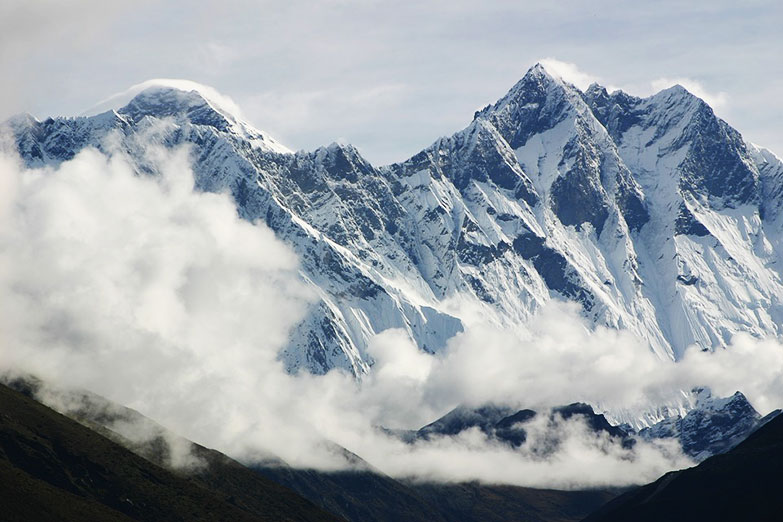 If you have a habit of doing some form of cardio on a daily basis, you're certainly going to find it easier to walk on those steep slopes. In the same way, if you don't at all have a health condition, then your body would be able to adapt to the high altitude without much struggle.
Everest Base Camp Trek Packing List
You have to try to keep your Everest Base Camp trek packing list as short as possible. There are certain things that you'd definitely need during the trek, for instance, sanitary items, toiletries, your daily medicines, if you're required to take them, and so on. It's a good idea to keep enough of it in your bag, as the items sold in Nepal may not be of the same quality, and therefore, may not be of your liking.
The second set of items that are required to be included in your trekking list are the general clothes that you'd wear when you're not trekking. Calculate the number of days that you'd remain away from home, and pack your clothes accordingly. Make sure to carry an extra pair of everything, and keep it in your handbag. These extra sets would work wonders for you, in case your luggage is delayed, and you desperately need to freshen up, and get into a fresh pair of clothes
The final set of things that you could include in your packing list are the trekking specific clothes and gears. For instance, trekking jackets, trekking boots, trekking sticks, hats, sunglasses, umbrella, trekking bags, and so on. The reason why I said 'could' and not 'should' because, turns out, there are so many trekking companies out there that offer you these items on rent, and at a very affordable price.
If trekking is a one-time thing for you, it would be a bad idea to buy all these gears for a single use, and then, store them in your house for no reason. Also, it's a great trouble to carry an extra bag with all these equipment, and pay the airlines additional fees for the transfer of these gears. Rather, it would be a great idea to rent them from your trekking company, and avoid all the stress.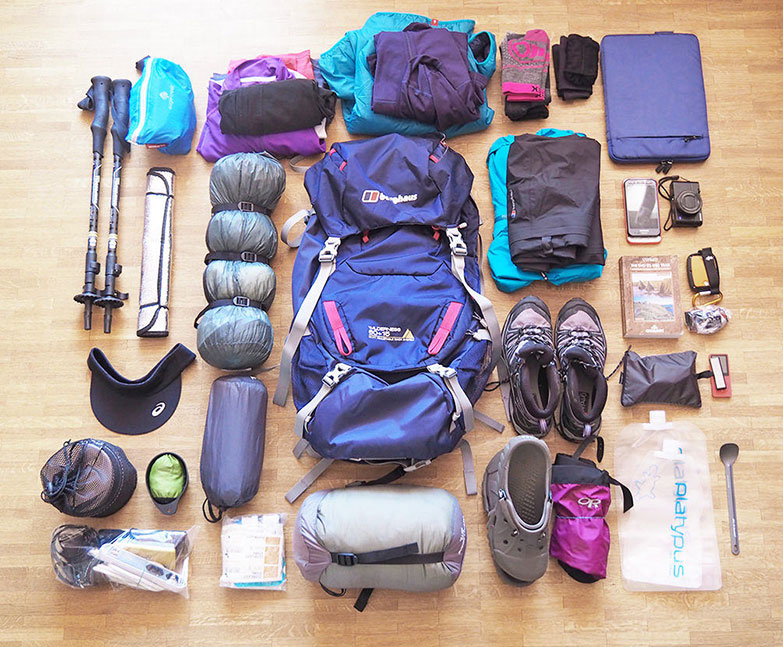 However, make sure that your trekking partner offers these services, as there are few who don't. Mostly, the price of gear rental is included in the overall package cost itself, so you may not be required to pay extra for the items. Make sure to talk to your trekking partner about all the terms of conditions especially regarding these services, and your journey would be quite comfortable.
How Long Does It Take To Climb Mount Everest
It is crucial to find out, how long does it take to climb Mount Everest, before you go for Everest Expedition, as it helps you prepare for the ascend. So, to answer the question, how long does it take to climb Mount Everest, well, it's a 65 days tourney altogether. You can divide the duration in three sections. The first section is your stay in Kathmandu, both at the beginning of the journey, and at the end. You will spend your time in the capital for a total of 6 days.
The second part is the trek. You will be trekking for around 12 days overall, to go from Lukla to Mount Everest Base Camp, and to return via the same route. And the final segment is the most significant one in the journey, which is the climbing part. You will spend 47 days in the region attempting to reach the top of the peak. During this time, you will go from one base camp to another, there are 4 base camps altogether, not necessarily in a linear fashion, trying to move forward, meanwhile, adapting to the environment.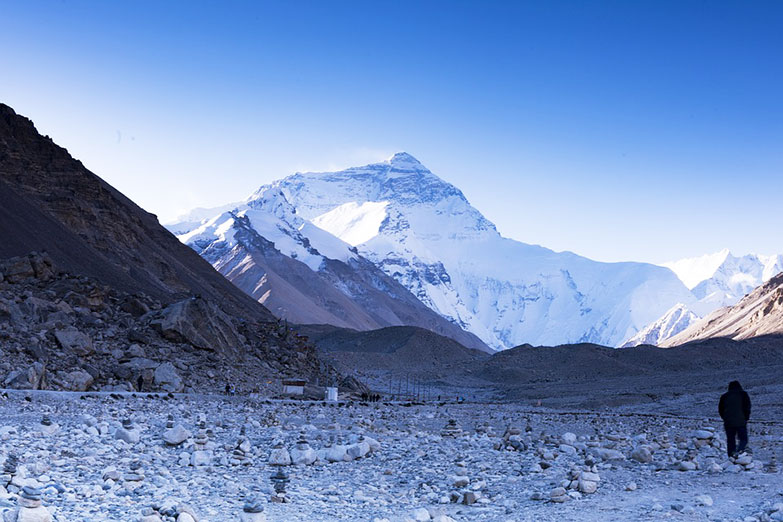 When you come for the Mount Everest Base Camp trek, try to take a different approach to it. Everyone goes for the views, the busy markets, the food, and so on, how about you go for the people. Their cultures, their lifestyle, their traditions, every single attribute of theirs would teach your something, make you more tolerant towards world cultures and broaden up your mind. Exploring the life along Mount Everest Base Camp trek is an amazing approach towards the journey altogether.
High Camp Adventure is another name for reliable, high quality and affordable travel related services in Nepal. They offer trekking and as well as luxury tour packages to all the nooks and corners of Nepal, and also in countries like Bhutan and Tibet. With High Camp Adventure as your travel partner, you can be rest assured about having the best possible experience during your journey. So, if you're looking for a wonderful holiday destination, and a travel/ trekking agency to manage all the things for you, consult High Camp Adventure. It's a guarantee that you're going to pick their services over others.