When you talk about trekking in Nepal, people usually think about the thrilling adventure to the Everest region. But, Annapurna Circuit Trek is an equally challenging and adventurous trek in the Annapurna region of Nepal that was opened to trekkers in 1977. Starting from less than 1000 meters, the trek gives you a chance to witness the great Himalayas from different angles and perspective.
Annapurna Circuit trek passes through different captivating villages and lush valleys of the region such as Syange, Pisang, Manang, Marpha and many more. During the trek, you will have to climb up to the height of 5416 meters at Thorong La pass which is also the highest point of the trek.
Annapurna region is beautiful throughout the year. You might expect some change in the weather and temperature along with the change in the natural environment during different months. One of the best times for the Annapurna Circuit Trek is during the month of November.
The biodiversity of the Annapurna region is rich during November which means you will get to witness a wide range of wild flora and fauna along the trails to Annapurna Circuit. November is one of the peak seasons for trekking in Nepal, so do not get surprised if you come across several trekkers following the same route to the Annapurna Circuit.
Overall, Annapurna Circuit Trek in November would be an incredible experience to have to view the major attractions of the Annapurna region. We at High Camp Adventures will be there to help you if you wish to join us. Providing you with a well-experienced guide, your trek to the Annapurna Circuit would be a lot comfortable.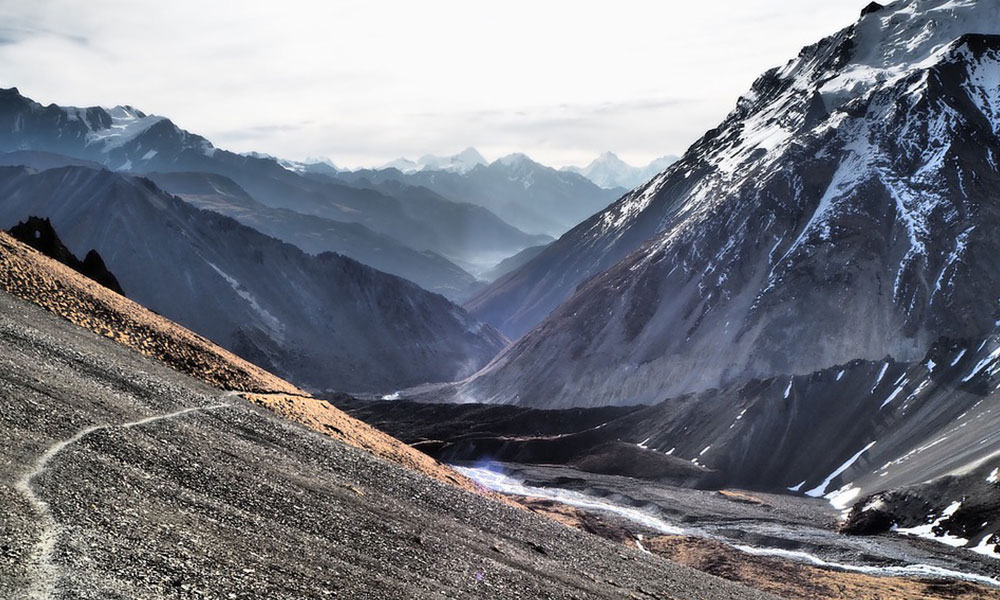 Trip Highlights of Annapurna Circuit Trek in November
Vivid views of some of the great Himalayas of the Annapurna region.
A chance to meet fellow trekking from all around the world along the Annapurna Circuit Trek in November.
Several options for teahouse and accommodation facilities.
Suitable weather and temperature throughout the Annapurna region during November.
Crossing the exhilarating Thorong La Pass at 5416 meters.
Climate and Temperature of Annapurna Circuit Trek in November
November falls during Autumn season in Nepal. It marks the end of Autumn and starting of winter in the Annapurna region. November could be a great choice for trekking to the Annapurna circuit as there are very fewer chances of rainfall, cloudy skies, and snowfall in the region.
The average temperature of the trek is 15 degrees Celsius but this also depends upon the elevation area you will be trekking. For example, the temperature of Pokhara during November ranges between 17-18 degrees during November. As you trek to Besisahar/ Chame, the average temperature becomes 15 degrees Celsius. The weather is quite warm during these areas. But, as you reach Pisang and Manang, you can feel the chill. The average temperature falls down to 2-4 degrees during November in these regions.
On reaching the highest point of the trek which is at Thorung Phedi, the temperature may reach to a minus degree. As you walk towards Jomsom, you can feel the weather getting a bit warm. The average temperature at Jomsom remains 6-7 degrees in November. You will feel a bit warm from Muktinath to Tato Pani as the daytime temperature ranges between 10-20 degrees in these regions during November.
Overall, November offers trekkers with appropriate environmental conditions. The weather and temperature during Annapurna Circuit Trek are almost perfect in November. So, while trekking to the Annapurna Circuit, you may not have to face any problems regarding the weather and temperature during November.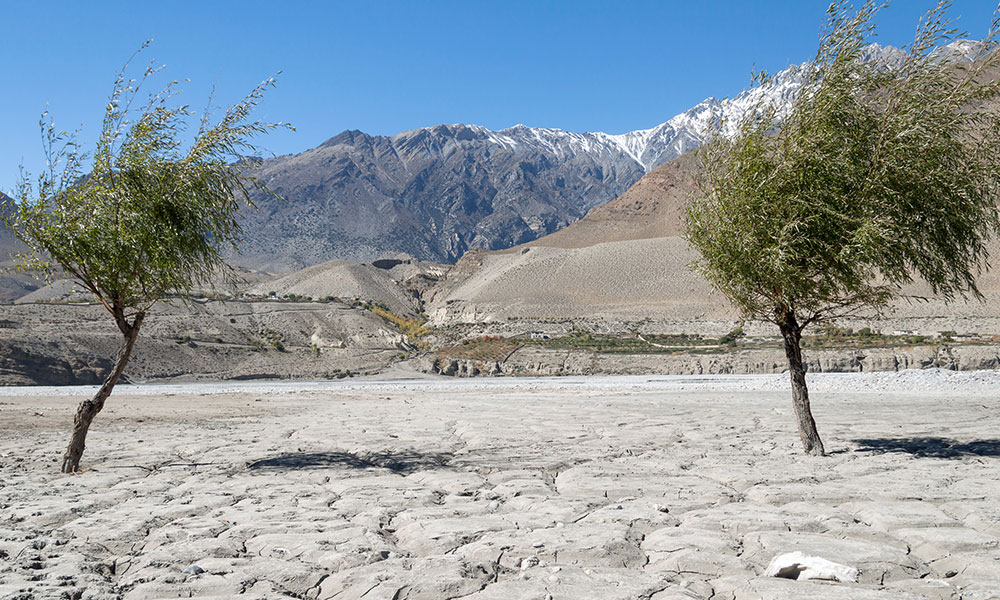 Pros and Cons of Annapurna Circuit Trek in November
Everything has its pros and cons. Likewise trekking to the Annapurna Circuit in November has its own advantages and disadvantages.
Pros
When trekking to the Annapurna Circuit during November, you may be free from any type of natural occurrences such as rainfall, cloudy weather and snowfall. November can be an ideal time for trekking as the weather and temperature in the Annapurna region during November is neither too hot nor too cold. The time is often termed as post-monsoon period so you can hardly expect rain during this time.
The skies are usually clear during November which will enable you to have crystal clear views of the mountains such as Mount Annapurna, Mount Dhaulagiri, Mount Machhapuchhre and many more. Overall, the temperature is quite bearable even in the higher elevations.
Cons
As November is one of the peak seasons for trekking to the Annapurna Circuit, you may not find many disadvantages of trekking during this time. One of the cons of trekking to the Annapurna Circuit in November is that you will come across several tourists trekking towards the circuit. The trails are usually covered by many trekkers. So during November, you may not have peaceful trekking experience to the Annapurna Circuit.
During peak season trekking, the teahouse and accommodation usually get overcrowded. You may have to face the problem of unavailability of rooms and services. find ing an ideal hotel with proper facilities may be quite a challenge during November.
Food and Accommodation during Annapurna Circuit Trek in November
During Annapurna Circuit Trek in November, you can find several teahouses and lodges along your way. As November is a peak season treks, you will have a large number of options in choosing your ideal hotel or a teahouse. But, this also depends upon how early you will book your teahouse or a lodge.
The teahouses along the way to the Annapurna Circuit will provide proper services to its customers. You will be provided with a standard bedroom that consists of twin sharing bed, a soft blanket and pillow and a mattress.
In some of the lodges, you may also find an attached bathroom with a hot shower facility. But, you will have to pay an extra cost for using hot waters. However, such lodges may not have a proper facility of toiletries. So, it would be better to bring your own toiletries such as toothbrush, toothpaste, towels, shampoo, soap and other necessities.
The food during the trek is tastier than ever. You will be amazed to find variety in food items even in the rural areas of the Annapurna region. You will get to eat seasonal vegetables along with Rice, Dal and Chatney. Other than the traditional and local food, you can also have western meals such as bread and eggs, pasta, porridge, noodles, pizzas, burgers, sandwiches, momo and many others.
You will find options in beverages such as tea, coffee, hot lemon, cold drinks to hard alcoholic drinks too. So, during your trek, you do not have to worry about having a hungry stomach as there are several teahouses along the way.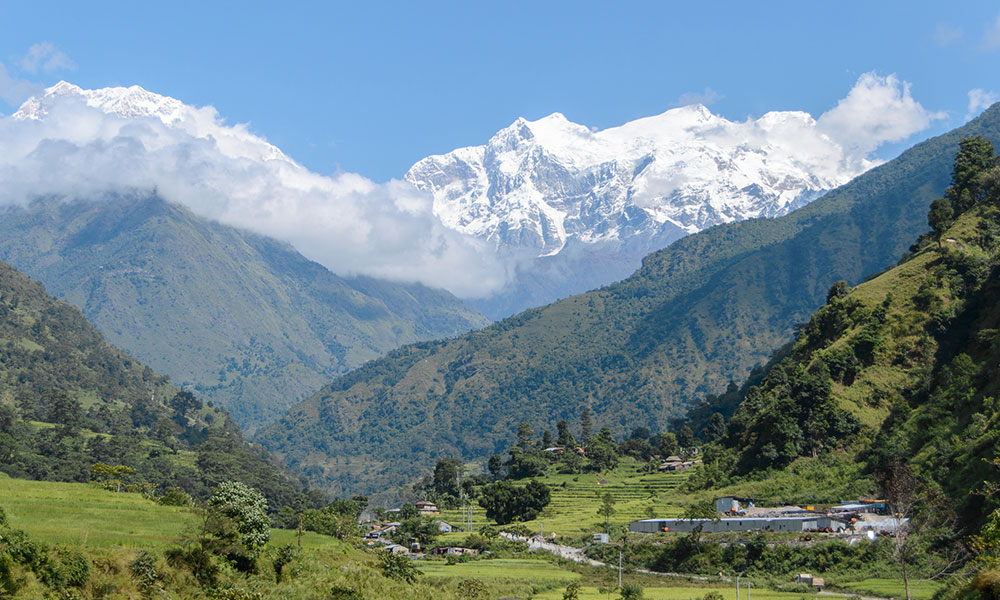 Annapurna Circuit Trek with or Without a Guide in November
As mentioned above, the Annapurna Circuit is a challenging trek that may require a guide to reach the destination. A guide is recommended especially for the beginners who are willing to achieve Annapurna Circuit Trek successfully.
No matter in which season or time of the year you will be trekking, getting a guide for yourself would make a huge difference in your comfortability and easiness. Our experienced guides from HIgh Camp Adventures are very much familiar regarding the routes. So, there is less chance of getting lost along the way if you hire a guide.
Carrying your heavy bags continuously for hours may cause a lot of pressure on your back. So, hiring porter can also be a better option for you. They will help you to carry your bags making your trekking journey comfortable.
Independently trekking to the Annapurna Circuit is also possible in November. During November, the paths and trails to the circuit are quite clear. The roads are not muddy, slippery and snowy like in winter and monsoon season. So, if you are planning on a solo trek to the Annapurna Circuit, November would be an appropriate month.
So, considering all the advantages of the guide, it is your decision if you would like to have the benefits of hiring a guide or not. If you have a good budget for your Annapurna Circuit Trek, I would suggest you hire one.
Difficulties of Annapurna Circuit Trek in November
Annapurna Circuit Trek follows one of the longest trekking routes in the region. The trek is quite challenging and can be harder for beginners to complete the entire journey. Without proper physical training, the trek i almost impossible. So, proper physical exercises before the trek are very necessary.
Weather and temperature may not be a major difficulty during Annapurna Circuit trek in November as November offers quite a stable climatic condition. Other than this, some of the difficulties of Annapurna Circuit Trek are as follows:
Duration of the Trek
The total distance covered by Annapurna Circuit Trek is between 160 to 230 Kilometers.
So to reach your targeted destination, you have to cover a distance of 8-15 kilometres per day. This includes walking 6-7 hours a day. Walking continuously for such hours in a might not be very easy for beginners.
Many people face difficulty while trekking to the circuit and return their way back home without reaching the destination. To avoid this, make sure you involve in physical exercises before the trek.
Altitude Sickness
I have seen many people being the victim of altitude sickness during Annapurna Circuit Trek. Even the ones who hadn't faced altitude sickness before face the problem when reaching to the Thorung La Pass. Thorong La Pass sits at an altitude of 5416 meters and at such height altitude sickness is very common.
The lower oxygen level in the air at higher altitude makes you the victim of altitude sickness. Some of the common symptoms of altitude sickness are headache, fever, diarrhoea, vomiting and dizziness. You should immediately descend your way if you see any such symptoms in you.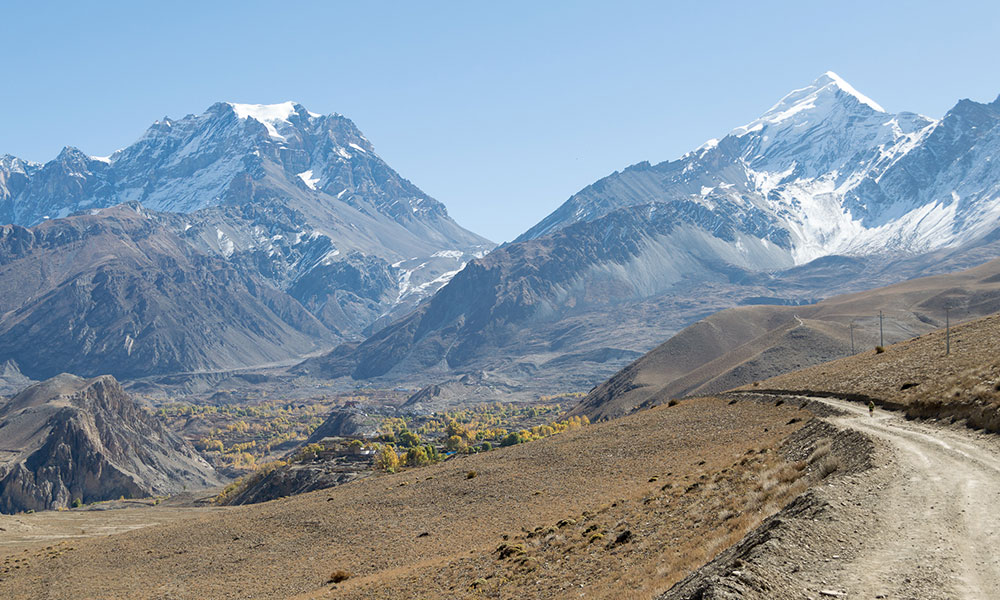 Conclusion
On summing up Annapurna Circuit Trek in November is one of the best times to have a wonderful trekking experience. With no or less rainfall, your trekking will definitely be amazing. November creates a cheerful environment for trekking surrounded by the majestic views of high mountains as you walk.
During November, you do not have to carry bulky clothes when packing. A couple of win cheater and down jacket will do its job. Some of the tips for Annapurna Circuit Trek in November are walking slow, hiring a guide, checking the weather forecast, hydrating, proper physical exercises etc.
So, if you are ready for your venture to Annapurna Circuit, High Camp Adventure can help you. All you have to do is contact us or email us regarding your concern. Do not hestitate to call us if you have any queries.