Mardi Himal is one of the mini mountains of Nepal, whose altitude is 5587 m. Despite the fact that it has a low altitude, it still looks beautiful, and the trek up to its base camp is still one of the most preferred treks on Nepal. Despite the fact that many people go on the Mardi Himal trek to explore Mardi Himal Summit every year, there are still many that don't really know of its existence. It has a cult following, and for the rest of the travelers, who only think of Everest Base Camp trek, or Annapurna Circuit trek, when it comes to trekking, Mardi Himal Nepal is a part of a hidden world altogether.
Mardi Himal, or Mardi Himal trek altogether, is a part of the Annapurna region, and sometimes it feels as if the brightness of other more popular trekking routes of the region, mainly Annapurna Circuit trek and Annapurna Base Camp trek has overshadowed the journey altogether. But nevertheless, it is a hidden gem, and exploring the heavenly beauty of Mardi Himal by your own eyes can be an amazing experience overall, and that is a guarantee. It's for a reason that tourists from all over the world, who come for trekking in Nepal, go for Mardi Himal trek, and a lot of them, also tend to pick it over other more popular trekking routes. Mardi Himal is a great attraction overall.
Mardi Himal Trek
Mardi Himal Trek takes you in-depth into the Annapurna Conservation Area Project, which is the biggest protected area of Nepal. Along with the size, ACAP also boasts of the rare and endangered species of animals and birds that consider the area as their home. Don't be surprised if you come across any of these rare species of animals and birds while you're walking on the route. The main attraction of the trek is Mardi Himal Base Camp, which is an amazing spot on its own, when it comes to viewing the peaks and soaking in the goodness of nature. Mardi Himal trek Nepal, or ACAP, is also known for the huge population of different indigenous tribes of people living in the region for centuries. These indigenous tribes are known to have their own unique cultures, traditions and lifestyle. It's quite an experience to talk to them, and get to know about their way of life. It's wonderful to see how these people have been living here for such a long time, and have been witnesses to how the region has transformed overall. If you're looking for stories, well, these are the people that you should be meeting and talking to. And all this is only possible when you go for Mardi Himal Trek.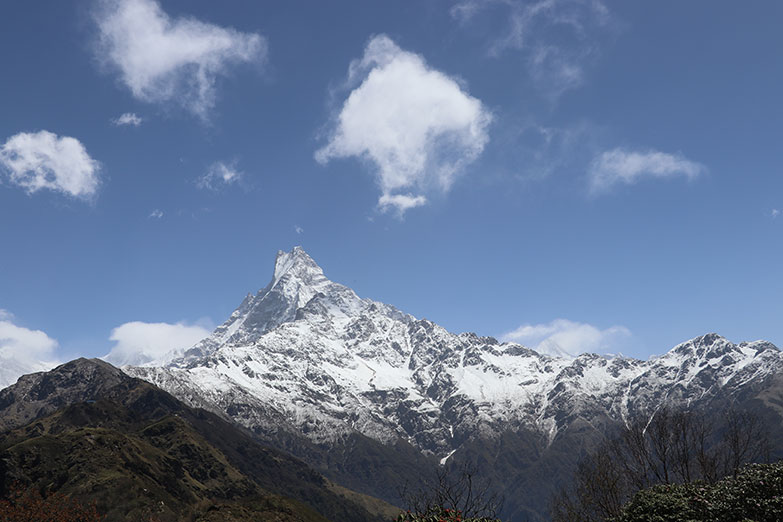 Mardi Himal Trek Itinerary
Mardi Himal trek is a 6 days journey altogether, and it takes you into the Annapurna region. There are no days assigned for acclimatization, as the route keeps you below 3000 m at all times, except the day when you reach the Mardi Himal Base Camp, which is situated at an altitude of 4500 m. The journey starts at Kande, and ends at Siding, and throughout the trip, you'll come across villages such as Deurali, Forest Camp, High Camp, and so on. Mardi Himal trekking route is one of those easiest routes out there, that doesn't take a lot of time to complete. One can go for this trek as a side trip to Annapurna Base Camp trek. By adding around 4 days to the Annapurna Base Camp trek itinerary, one can also explore, Mardi Himal trek itinerary, and mainly Mardi Himal Base Camp. Mardi Himal trekking route offers you amazing viewpoints. From these spots, you get to enjoy fantastic views of peaks in the Annapurna region, mainly Mardi Himal, Annapurna, Machapuchhre, Dhaulagiri, and so on.
Mardi Himal Trek Pictures
One thing that Mardi Himal trek guarantees is amazing Mardi Himal trek pictures. As mentioned above, Mardi Himal trek is full of attractions and mainly natural spectacles. For anyone who is a photography enthusiast, Mardi Himal trek is a true paradise. From mountains to hills, and the forests within them; the rare species of flora and fauna; the rivers lakes and waterfalls; everything that you'd come across during the trek is a great candidate for nature photography. You'll never repent coming to this journey for your photography venture. Another significant attribute of the trek are the beautiful villages and the people living in them. Capturing these wonderful figures into your camera would prove to be another wonderful experience. Without the pictures of these settlement areas and the locals, the Mardi Himal trek pictures collection is incomplete. As a matter of fact, these are the ones that has the most depth, and tell the most amazing stories, and as we all know, a photograph is incomplete without a story. If you're a photography enthusiast, and love going on photo walks and tours, then you should definitely try Mardi Himal trek. It is guaranteed that you'll have a great time on the journey.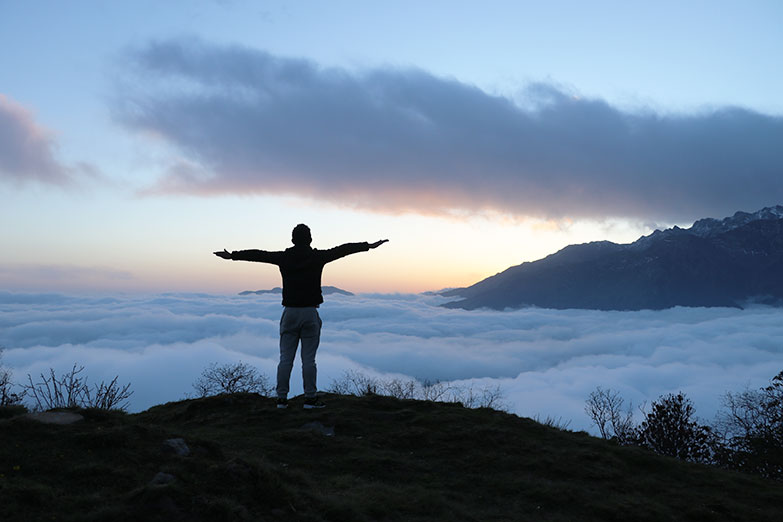 Mardi Himal Trek Map
It's very crucial that you carry a trek map, in this case a Mardi Himal trek map, when you embark on a trekking journey. A map will give you all the information that you'd require to understand the trek, the region, the attractions and the people altogether. With a Mardi Himal trek map in your possession, you'll never get lost, or get separated from your group, and even if you do, you'll be able to reach your destination on your own. Mardi Himal trek offers you a lot of attractions and side trips. To cover all of them in one go is almost impossible. So, all that you can do is pick few of your favorite ones, and try to cover them. Now, to do so, you need details like what these are, where they are located, how long it would take to reach them, and so on. You will know all these things once you have Mardi Himal trek map in your possession. It will make you independent, as with all that knowledge, you'll be able to modify your itinerary, and go for those side trips, on your own.
Mardi Himal Trek Review
Mardi Himal trek generally receives positive reviews from the trekkers who've hiked on its routes. It is a very balanced journey with all the possible attractions that you can think of. It allows you to experience all the greenery and the beauty of the nature, as you'll make your way through lush green forests. During your trek, you're comes across water bodies such as lakes, rivers and waterfalls. Together, these spectacles of nature offer you wonderful settings to spend your time in. The trekkers consider it an absolute pleasure to walk in these settings. You'll also be presented with the views of few of the most amazing peaks in the region, and as established, during any trek, it's the mountain views that the trekkers mostly look forward to experience. Because of the difficulty level, and the fact that Mardi Himal trek doesn't take you to as high altitude, it's the ideal journey for people of all age groups and fitness level. That's probably one of the reasons why it's preferred by such a large number of trekkers coming to Nepal and why Mardi Himal trek reviews are generally positive.
If you're someone whose main purpose of going for the trek is serenity and peace, well, going for other more popular treks can be a disaster, as you'll come across nothing else except crowd. The right thing to do is go for hidden gems like that of Mardi Himal. During your journey, you'll be offered everything that you look for in a trekking journey, but without excess people and crowd. One of the objectives of trekking is to feel closer to nature, and take a break from the mundane city life, and Mardi Himal trek is a journey that ensures all of that. Exploring the heavenly beauty of Mardi Himal by your own eyes is something that's totally worth your time and effort. The region is so beautiful that you'd want to visit the place and trek on the route again and again, and stay here forever.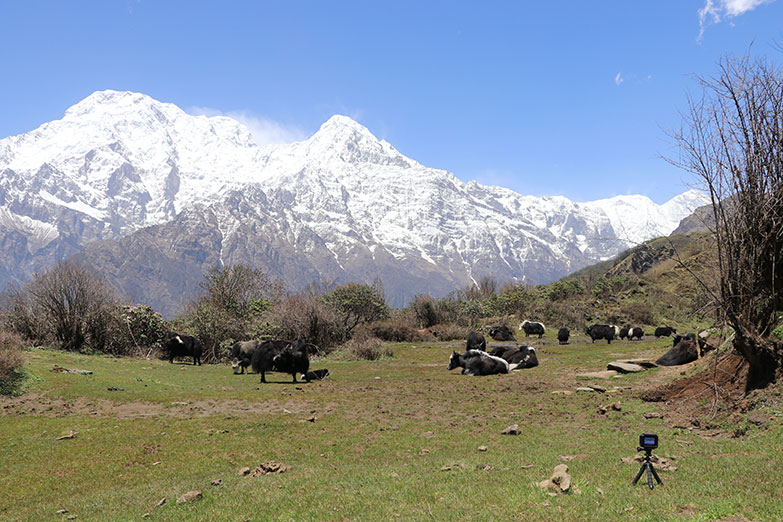 High Camp Adventure is a trekking agency that prioritizes client satisfaction over everything else. To make sure that the clients are fully content with what they've been offered, the company lets the clients participate in the itinerary designing process. During the journey, to ensure that the clients have the best time of their lives, High Camp Adventure offers the best guide to the tourists. With years of experience in the field, and with employees who are experts in the field, the agency offers you the best service, at an affordable rate. If you're a traveler looking for an amazing travel destination, and a wonderful travel partner to take care of all your needs, well High Camp Adventure will p[rove to be the best option for you. Choose them for your trip, and it's guaranteed that you'll have the best journey.