As the height of Mardi Himal Summit is only 5587 m, ascending Mardi Himal Summit is considered to be the shortest and easiest expedition. It takes only one day to reach Mardi Himal Summit and back. However, it must be kept in mind that Mardi Himal Summit climbing, though it is the easiest one in comparison to other peaks, the trekker or the mountaineer attempting the climb needs to have the basic climbing skills to safely reach the peak, and make his way back on to the base camp.
The climb to reach the Mardi Himal summit starts from Mardi Himal Base Camp. The climbers are required to reach the couloir between Mardi Himal and Machapuchhre first. It lies at an altitude of 5400 m. Once there, the mountaineers need to make a long climb, heading towards the top of the Mardi Himal summit. It takes almost 4 hours to reach the top from the couloir. After spending some time on the peak; some celebration, some food, and a lot of pictures, the mountaineers descend back to the base camp. Thus, bringing the Mardi Himal Summit expedition to an end.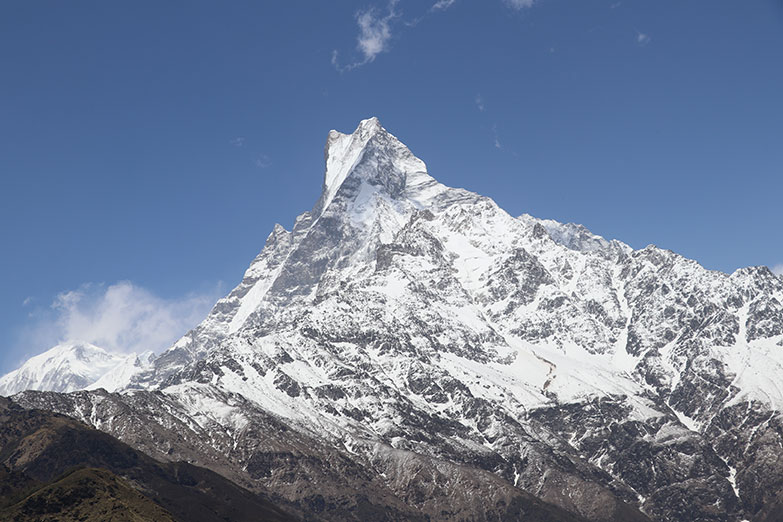 Mardi Himal Nepal expedition journey consists of two segments. The second one is the climb, which we've already discussed about. And the second one is the trek. The climbers generally trek up to the Mardi Himal Base Camp, from where their expedition begins. Trek up to the base camp helps their body acclimatize to the high altitude, and gives them the necessary warm up that their body needs before making the climb. Going for Mardi Himal trek has a lot of other benefits from an aesthetic perspective.
Mardi Himal Trek
Mardi Himal Trek is a short yet power packed trek. It has all the features of a good trek, and at the same time, it's not even a difficult one. It takes you deep into the Annapurna Region, inside the Annapurna Conservation Area Project (ACAP), which is the largest protected area of Nepal, with a huge population of endangered animals and birds species. During the trek, you'll make your way through lush green forests. So don't be surprised if you come across any of these rare fauna. You'll experience different spectacles of nature during your journey, from rivers, lakes and waterfall to high altitude passes, and so on. The vegetation is another element that will fascinate you, as you walk through jungles of rhododendron and magnolia. It is guaranteed that you'd want to keep staying here. The most crucial attraction of the trek are the locals living here. They belong to different indigenous communities, and they have been living here for centuries now. Getting to know them, and their culture and life style overall will bring a lot of charm to your journey altogether. The main attraction of Mardi Himal trek Nepal is the view of Mardi Himal summit, which you'll be able to spot from various locations.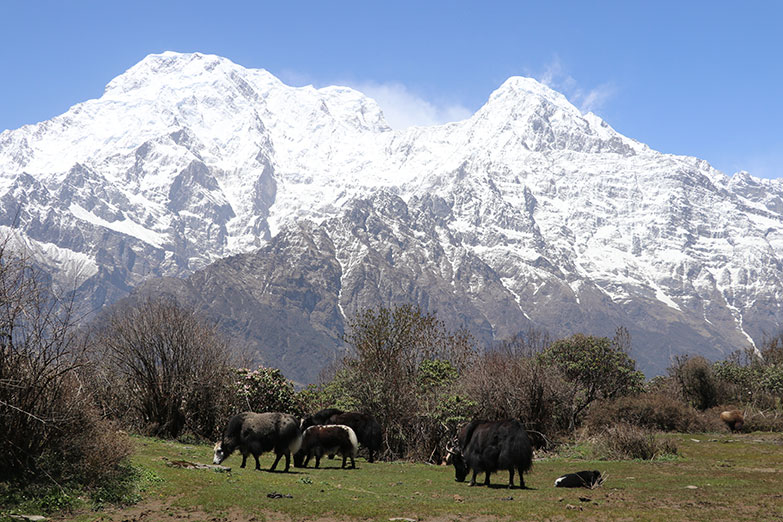 Mardi Himal Trek Itinerary
Mardi Himal trek itinerary consists of 6 core trekking days. The trek starts from Kande and ends at Siding, which are two picturesque villages of the region. During the trek, the trekkers get to cross villages and settlement areas such as Deurali, Forest Camp, High Camp, and so on. The main destination of the trek is Mardi Himal Base Camp. Throughout the journey, you remain below the altitude of 3000 m, however, on the third and fourth day of the trek, you experience an altitude boost, when you're required to get to High Camp and Mardi Himal Base Camp. Their elevation is 3700 m and 4500 m respectively, and so, they are the highest altitude spots on the trekking route. Since Mardi Himal trekking route happens to fall in the Annapurna region, which is the home to other more popular trekking routes as well, like Annapurna Circuit trek and Annapurna Base Camp trek, it can be approached as a side trek as well. By adding simply 4 days to your Annapurna Base Camp trek itinerary, you can make a trip to Mardi Himal Base Camp. And if you're a climbing enthusiast, you could also go on to ascend Mardi Himal summit, by adding one more day to your itinerary.
Mardi Himal Trek Map
The most important tool that you need to have in your possession during the Mardi Himal trek is Mardi Himal trek map. The route is full of surprises and hidden attractions. It's almost impossible to cover all of them in one go. You can, however, choose the ones you like and try to cover them instead. And in order to do that, you need to have Mardi Himal trek map in your possession. A map will give you all the information that you'd require to modify your itinerary and include all these attractions to your journey. The map will make you independent so that you're able to make all your journeys on your own. In case you get separated from the group, with the help of the map, you can easily find your way back to your travel partners. You can gain a better understanding of your journey, the attractions, the people and so many other element with its help, and so, it's crucial to own a map during a trekking journey.
Mardi Himal Trek Pictures
With so many natural and human elements, Mardi Himal trek is one of the best journeys to go for, if you're into travel photography. On the route, you'll get the most amazing Mardi Himal trek pictures. The different villages and settlement areas on the route, along with all the viewpoints and finally the camps, both High Camp and Mardi Himal Base camp will give you enough opportunities to click the most wonderful Mardi Himal trek pictures. Also, if you have the required skills, you could attempt to ascend Mardi Himal summit, and if you were to listen to the experts, the view from up there is simply mind blowing. Undoubtedly, the top of Mardi Himal summit will offer you unbelievable picture of the entire Annapurna region, i.e. the mountains, and as well as so many other spectacles. If you are into travel photography, you should definitely go for Mardi Himal trek. The journey will not just offer you the best Mardi Himal trek pictures, but also memorable experiences that last forever.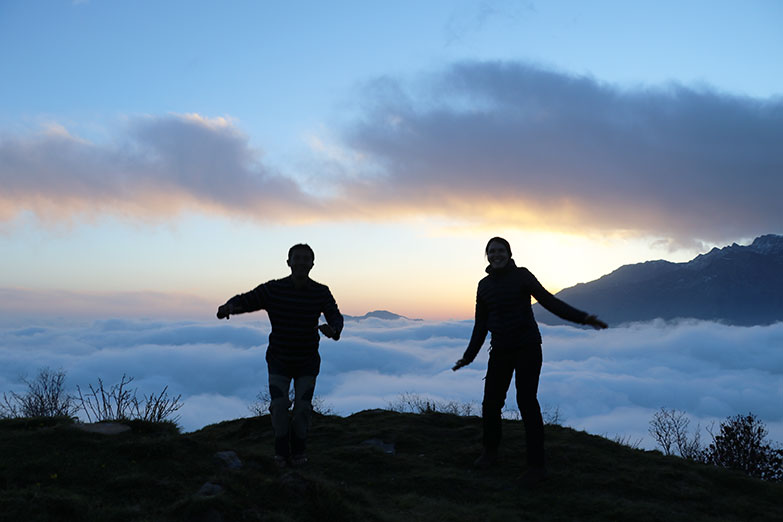 Mardi Himal Trek Review
One of the reasons why Mardi Himal trek reviews are always positive is because it is a journey that's meant for everyone. No matter what your age or fitness level is. If you're interested to go for this trek, visit Mardi Himal Base Camp, and experience the most amazing Mardi Himal Summit views, you are an ideal candidate for the trek. Another important reason that makes so many people fall for this trek are the people. They are outstanding when it comes to offering services such as food and accommodation, and they do it in a homely manner. They make you a part of their lives, and in the process, they give you an insight into their lifestyle and culture. The natural spectacles present in the region offer the trekkers the most picturesque of settings to walk through and spend their time in. Yet another reason for the trekkers to love their stay in the region. If you're looking to get away from the mundane city life, well, this is an ideal trek for you. It will take you close to nature and give you all the peace that you need.
If you're someone who loves climbing, and have got the required skills, you should give Mardi Himal summit expedition an attempt. The best thing about this journey is that you don't need to be a very experienced climber to ascend this peak. As a matter of fact, if you're planning to climb on the other more difficult peaks, this one could give you a little bit of practice and exposure to mountain expedition. It's an amazing experience reaching the top of Mardi Himal summit, and enjoying the views of the surrounding peaks from there. Apart from the expedition, you also get to enjoy the goodness of trekking in this journey. You will experience all the virtues of Mardi Himal trek route, which is quite an amazing feeling on its own. Overall, it's an amazing package; the one you should definitely give a try.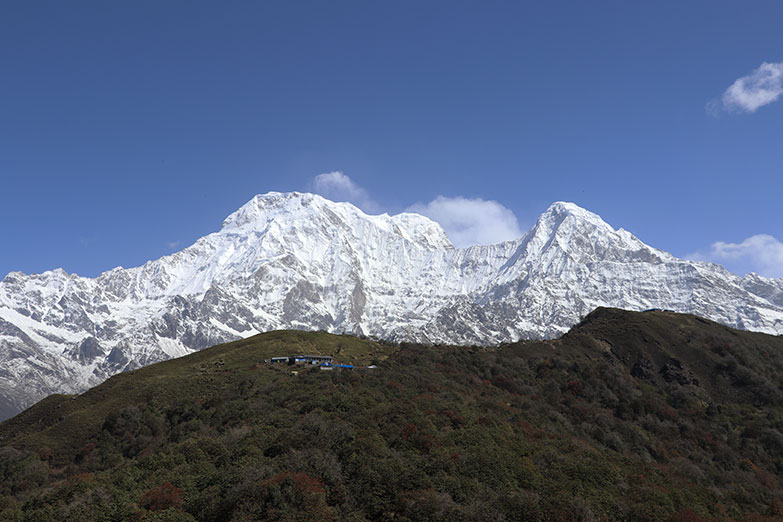 High Camp Adventure is a travel agency that offers all kinds of travel and tour packages, from helicopter ride and mountain flight to trekking and expedition, and luxury travel. Every kind of journey you can think of, they can offer you the same. Their packages cover the most popular tourist destinations in countries like Nepal, Bhutan and Tibet. Even if you want to get the places that aren't visited as much, High Camp Adventure will design the package for you. It also allows its clients to come up with their own packages, or to make modifications to the ones designed by them. Their goal is to achieve 100% client satisfaction. With their experienced travel experts, they offer the best services in the most affordable price. If you looking to trek on the Mardi Himal trek route, or planning to ascend Mardi Himal summit, choose High Camp Adventure as your travel partner. It's a guarantee that you'd have the best time of your life during the journey, and you'd want to return time and again, even after it's ended.