Why the Flight is Rerouted from Manthali?
From April 1, 2019, to July 31, 2019, the Mountain flight from Kathmandu to Lukla airport is now being diverted from Kathmandu Airport to Manthali Airport, Ramechhap. The cause of this diversion is the maintenance of Tribhuvan international airport in Kathmandu.
From 1st April 2019, the Kathmandu airport will remain closed from 10:00 pm to 8:00 am. The maintenance of the airport will take 4 months, meaning it will go till 31st July 2019.
The Tenzing Hillary Airport in Lukla is the gateway to Everest region treks, Everest expedition, and many other adventurous activities. Spring is a peak time to trek in the Everest region. During this time, the Lukla airport remains busy with around 50 flights per day.
All the flights to and from the Lukla airport are generally scheduled from 6:00 am. Operating the Lukla flights after the opening of the airport will result in heavy air traffic. Also, this might not be quite workable due to the weather of Lukla.
Thus, the Civil Aviation Authority of Nepal(CAAN) has regulated a formal statement on rerouting the Lukla flights from the Manthali Airport of Ramechhap District.
Where is Manthali Airport and How to Get There?
Manthali airport is a domestic airport that lies towards 132 km east of Kathmandu at the capital of Ramechhap district. Reaching the airport from Kathmandu takes nearly 4 to 5 hours of road drive along the BP Highway. Manthali is a small town with a few visitors, which is certainly gonna change this Spring.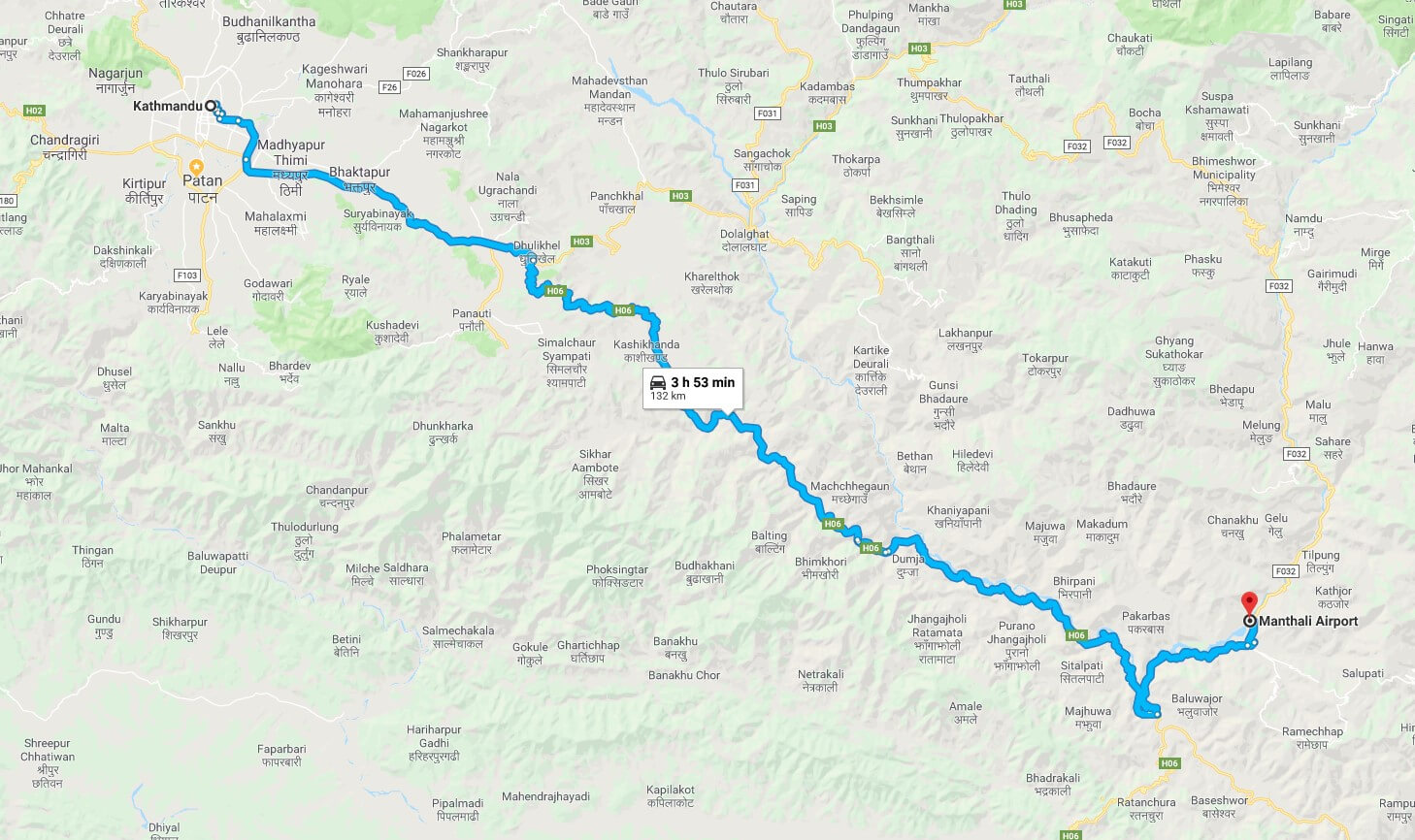 Accommodations in Manthali
As we've mentioned earlier, you should stay at Manthali if you have an early morning flight to Lukla. But the question is are there sufficient accommodations in Manthali?
Manthali isn't a popular tourist destination. It is not a highly facilitated place too. The facilities of accommodation at Manthali are limited and the facilities are also basic. In this Spring, due to the diversion of Lukla flight from Kathmandu to Lukla, Manthali will receive a lot of travelers. Also, there will be flight crews and staffs who will be staying there. So, the limited accommodation facilities here may not be enough.
Instead of staying in Manthali itself, you can stop for overnight at a place called Mulkot. The drive from Mulkot to Manthali airport is just an hour. There are better accommodations at Mulkot. So, it is better to make the overnight stop at Mulkot rather than going to Manthali and wandering to find a place for accommodation.
How We Do or Recommend?
We, High Camp Adventure, always come out with the best plans and operations. Reaching Manthali from Kathmandu to Manthali via our private vehicle will take around 4 to 5 hours. To catch your scheduled flight to Lukla, you have to reach the Manthali Airport on time.
You can drive to Manthali early in the morning, at around 3 am. But we think that early driving isn't the best choice for our valuable clients. Driving to Manthali half asleep and boarding on the Lukla flight will make it hectic for you. On the top, you'll have to trek to Phakding after reaching Lukla. This will be tiring if you drive to Manthali in the early morning.
Thus, the best thing to do is to drive to Manthali or Mulkot one day prior to the flight. Mulkot is a small village 37 km before reaching Manthali airport. Stopping for overnight at Mulkot is better than stopping at Manthali. Mulkot is a beautiful place with better accommodations for overnight stays. If you stay at Mulkot, a 1-hour morning ride will take you to the Manthali. At the airport, you can board on your flight fresh and excited.
If you have enough cash for a helicopter ride, flying to Lukla by Helicopter from the Kathmandu airport is the most reliable alternative. The Helipads in Kathmandu and the helicopter flights will not get affected. The helicopter ride can cost you USD 250-500 per person. This cost depends upon the payload and availability.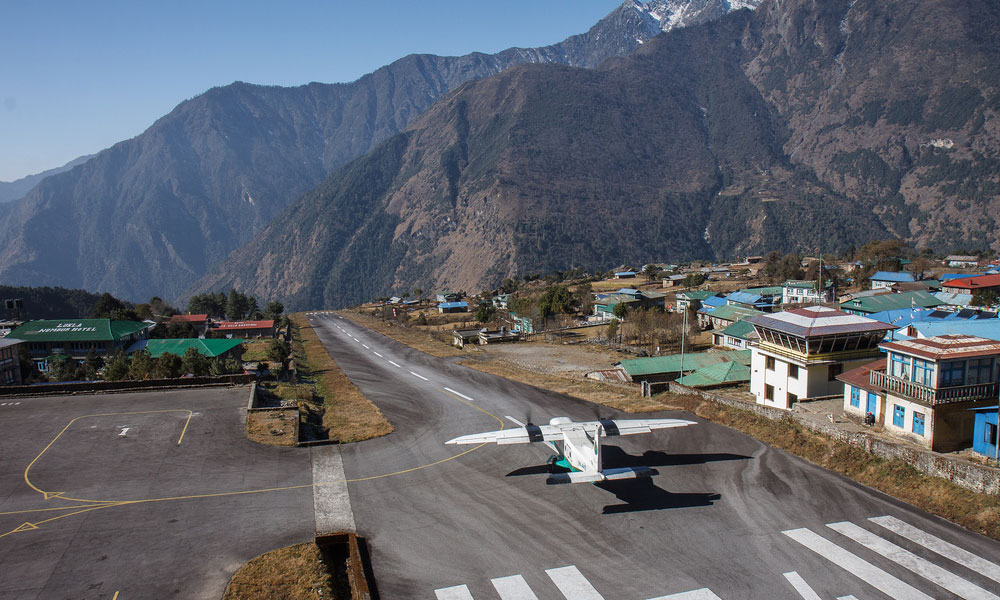 Are There No Flights from Kathmandu to Lukla?
Well, there will be two flights going directly from Kathmandu to Lukla. These flight will operate after the airport opens at 8 am in the morning. But it is better to fly to Lukla via Manthali Airport. This is because due to the air traffic and landings at the Kathmandu Airport, there might be delays in the Kathmandu-Lukla flight.
It is always better to fly to Lukla as early as possible. This is because the weather conditions are quite unpredictable there. Later you go, the weather can turn into more uncomfortable. To avoid all these hassles, it is better to drive to Manthali and fly from Manthali Airport to Lukla Airport.
We, High Camp Adventure arrange a safe journey to the Manthali airport in a cozy private vehicle. We will also take care of your accommodation in Manthali if you are driving a night before the day of your flight. Contact Us.