Tourism is one of the biggest business in Nepal. With the aim of promoting tourism in Nepal, Nepal Tourism Board presented the Visit Nepal 2020 campaign. The visit Nepal campaign was said to be held in 2018 but was later shifted to the year 2020.
Nepal is a country which has a lot of potential in tourism. Eight of the ten world's highest mountain peaks lies in the heart of Nepal. Nepal is one of the most popular destinations for mountaineers, rock climbers, trekkers and people seeking adventures. Nepal provides breathtaking adventures such as paragliding, rafting, bungee jumping, skydiving, rock climbing, and many more.
Visit Nepal 2020 aims to welcome tourists from all around the world for peace and thrilling adventures. The government of Nepal initiated this campaign in the motive to attract many tourists to Nepal and increase the economic status of the country.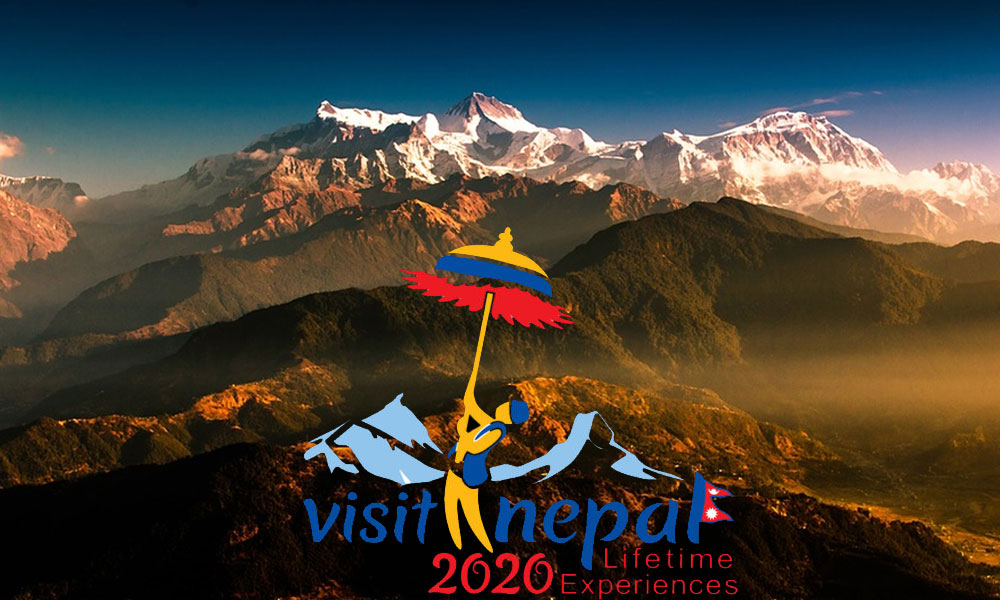 Reasons to Visit Nepal in 2020
There are many reasons to visit Nepal as it has numerous snow clad mountains, rivers, waterfalls, springs, wild flora and fauna, lakes, ponds, national parks, wildlife reserves and many other things which will fascinate you to the core of your heart.
Here are some of the exciting reasons to visit Nepal:
Trekking and Mountain Climbing
Many tourists around the world visit Nepal especially for adventurous trekking and mountain climbing. The world's tallest mountain, Mount Everest lies at the height of 8848sq.km in Nepal. You can trek to the top of the world or at the altitude of 4000 meters and above.
Trekking in Nepal
Everest Trekking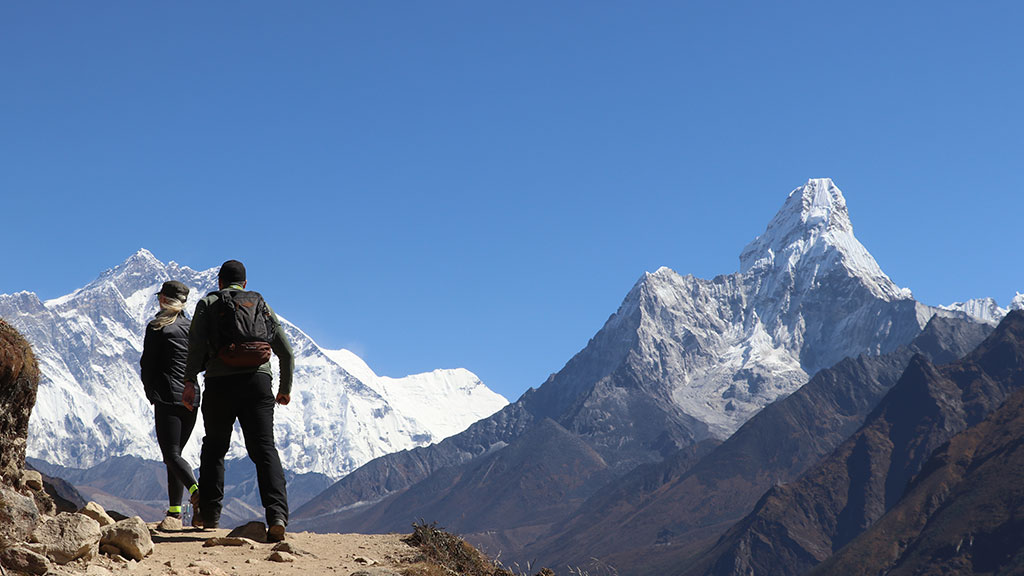 Everest trekking in Nepal is one of the most thrilling experience you will ever have. There are many trekking routes along the Everest region. Some of them are:
Annapurna Trekking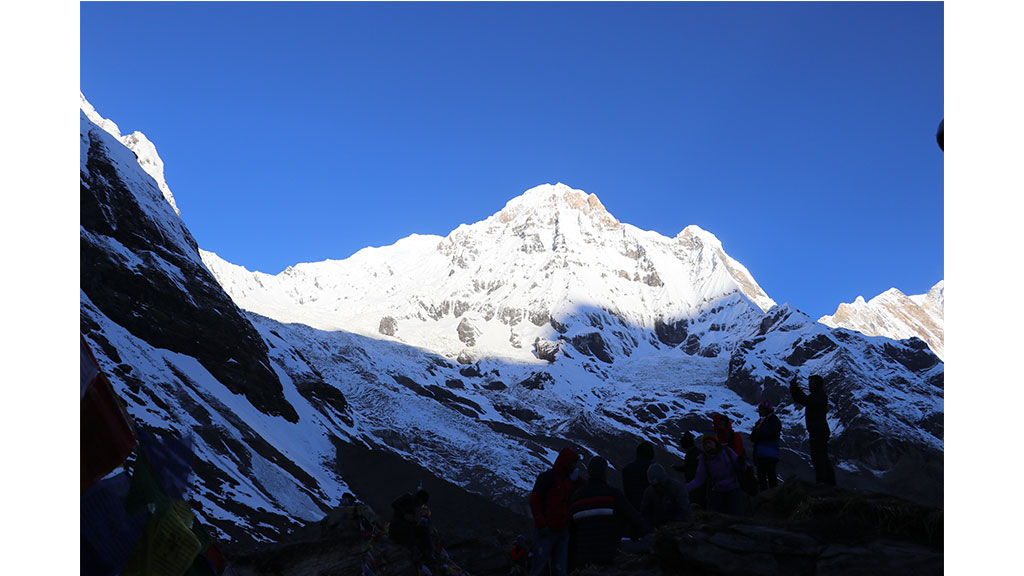 Annapurna Trekking is another popular trekking destination in Nepal. There are many trekking routes along the Annapurna Region. Some of them are:
Langtang Trekking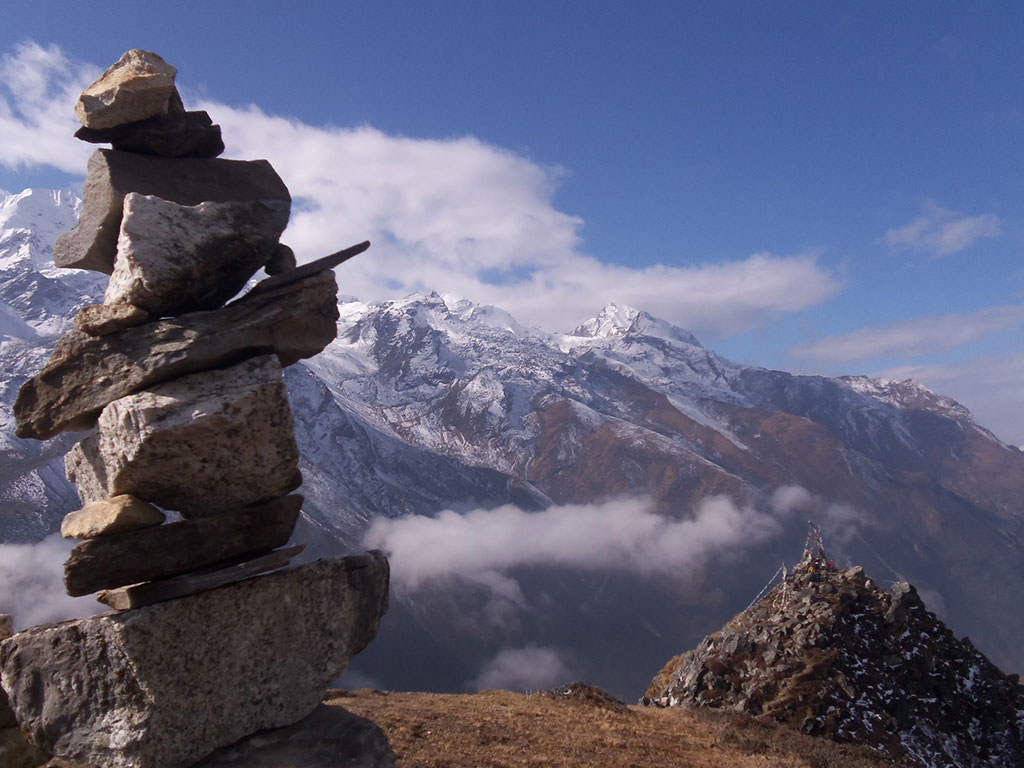 Langtang Trekking is top third trekking destination in Nepal Himalayas. Some of the trekking in Langtang region are as follows:
Peak Climbing in Nepal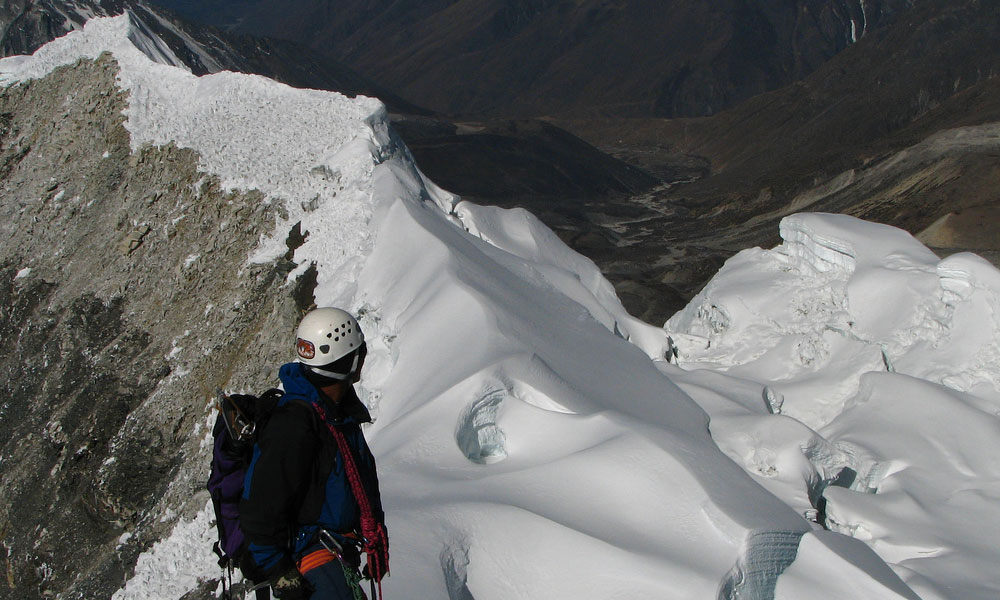 Along with trekking, mountain climbing is also popular in Nepal. Nepal offers the best climbing experience as it has many tall mountains. Peak climbing in Nepal is popular among the experienced as well as non-experienced trekkers and mountain climbers.
Some of the popular peak climbing in Nepal are as follows:
Tours in Nepal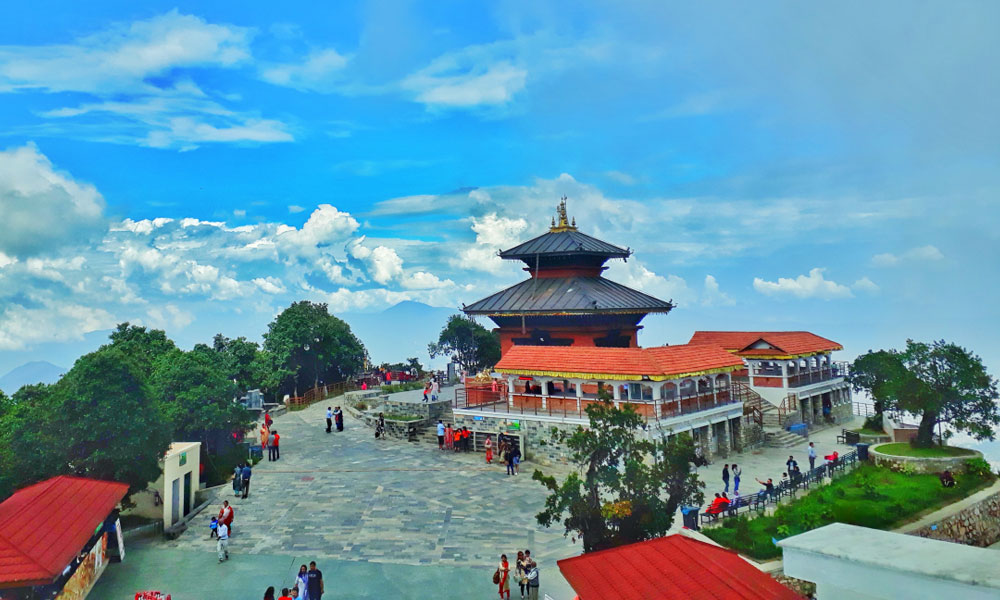 There are many places in Nepal where you can view the scenic beauty and enjoy nature. The natural beauty, world heritage sites, rivers, lakes, mountains, waterfall, and forests are the reason why many people visit Nepal.
Kathmandu Valley Tours
Kathmandu is the capital city of Nepal where 1.5 million people live. There are many beautiful and religious places in Kathmandu where you can enjoy your time. You can experience the local lifestyle of people living in the heart of Kathmandu. Some of the places of Kathmandu Valley Tours are:
Basantapur, Kathmandu
Basantapur is the heart of Kathmandu City. This place presents the old history, culture, and tradition of Nepal. You can see various religious and cultural sites in Basantapur such as Basantapur Durbar Square, Kal Bhairav Mandir, Kumari Ghar, and many more temples. Basantapur is the tourist hub of the Kathmandu valley.
Along with the religious and cultural sites, you can find many shops and restaurants in Basantapur where you can buy souvenirs and enjoy delicious foods and cuisines.
Thamel, Kathmandu
Thamel is one of the most attractive tourist destinations in Nepal. The place is filled with beautiful antique shops, restaurants, hotels and street food. If you visit Kathmandu, you must go to the Thamel area.
The nightlife of Thamel is exciting than ever. The streets are full of people and delicious food. The street foods of Thamel are tastier than any other. The area restricts riding of vehicles due to which it is less populated. There are many pubs and lounges where you can enjoy your evening listening to music and eating delicious food. You can also stay in one of the hotels in Thamel which provide you with proper hospitality and facility. Thamel is just 20 minutes drive from the Tribhuvan International Airport.
Ason, Kathmandu
Few alleys from Thamel, you reach Ason. Ason bazar is a typical Newari community which is rich in culture and tradition. As you reach Ason, you come across many small temples and religious sites.
Ason is normally a crowded shopping locality. You can find almost everything in this Ason Bazar. It is beautiful to glance at those street shops, vendors selling traditional, cultural items specially meant for occasions, festivals, events and worshipping deities. You hear bargainings in small petty buyings senior citizens quite often do which makes this bazar quite lively. A walk-through stone paved path filled with thousands of footsteps feels gliding through the way, and it feels amazing you being the one among them! You can also take a ride on a rickshaw to see all the places in the Ason area. The food you get here is not a local one, despite, you still don't fail to find a Lassi corner below Aakash Bhairav temple. Ason looks metallic-lustered with most of its shops selling copper and brass utensils and decoratives. This is one of the busiest shopping area in Kathmandu.
Bhaktapur City Tours
Bhaktapur is a huge ancient city which consists of many religious and cultural places. Many tourists around the world visit Bhaktapur for its unique culture and diversity. You can find various places in Bhaktapur where you can enjoy your time with your loved ones. Some of the places to roam in Bhaktapur are as follows:
Bhaktapur Durbar Square
Bhaktapur Durbar Square consists of many things such as the Golden Gate Temple, Fifty-Five Window Palace, Nyatapol Temple, Bhairava Nath Temple and many more. Bhaktapur Durbar Square is mostly a cultural and religious site.
There are many restaurants in Bhaktapur Durbar Square where you can find various type of food and drinks. It is very famous for the most delicious Juju Dhau (curd). The Newari platter you find here is mouthwatering spicy. Well, it also has modern cuisine restaurants which serves amazing dishes.The environment is peaceful in the day and mostly crowded during the night.
Nagarkot
Nagarkot lies at the height of 2195 meters to the North of Bhaktapur. Nagarkot is a must visit place if you are a nature lover. The scenic beauty of Nagarkot is breathtaking. Most of the people visit Nagarkot to view the early morning sunrise. The view of the sun from the Nagarkot tower is mesmerizing and beautiful than ever.
Most of the people also trek on the way to Nagarkot. You can find some forests and waterfalls on its way. Nagarkot is mostly popular for sightseeing. The view from the Nagarkot Tower is beautiful. Whole Kathmandu Valley can be seen from the tower.
Dattatreya Square:
Dattatreya Square consists of old houses, temples, shops, and many more. Dattatreya is also one of the most popular tourist destinations in Bhaktapur. There are many temples in Dattatreya Square such as Bhimsen Temple, Laxmi Narayan Temple, Dattatreya Temple.
You can also find Wood Carving Museum and Brass and Bronze Museum in Dattatreya Square. These two museums stand opposite to each other behind the Dattatreya Temple. High-end hotels near Dattatreya Square is available for your comfortable stay.
Cultural Tours/ UNESCO World Heritage Sites
Cultural tours in Nepal includes all the religious temples, monuments, rivers, lakes, the birthplace of Lord Buddha and many more. Nepal is a multi-ethnic, multilingual and country. You can find many temples and holy places in Nepal. Cultural tours take you to such a place to explore the cultural diversity of Nepal.
There are many cultural heritage sites in Nepal. In Kathmandu alone, there are seven of the UNESCO World Heritage sites. Let us have some look at Cultural Tours and World Heritage Sites of Nepal.
Pashupatinath Temple
Pashupatinath is one of the holiest places for Hindus all around the world which sits in the bank of Bagmati River. There are many small temples inside the temple which are built in pagoda styles. The site consists of temples, images, inscriptions, and ashrams.
Pashupatinath Temple is a Shiva temple. Thousands of devotees come to Pashupatinath to worship Lord Shiva. It is also a place where the last rites of Hindus are performed.
Pashupatinath is one of the UNESCO World Heritage Sites. It was listed in the list since 1979.
Swayambhunath Stupa
Swayambhunath Stupa is one of the most important places of Buddhists. Swayambhunath Stupa is also popular in the name of Monkey Temple. The structure of the Swayambhunath Stupa represents the four elements of earth, air, water, and fire.
You can see the Buddha Statue, the Sleeping Buddha, Dewa Dharma Monastery, traditional Tibetan paintings and many more.
Bouddha Stupa
Boudha Stupa is one of the oldest and biggest monuments that is built in the Himalayan nation. Many Buddhists around the world visit Bouddhanath Stupa to pray. You can find many smaller stupas inside the main entrance.
Bouddhanath Stupa is one of the best places to visit for cultural tours. You can find many shops and restaurants in the areas. Boudhanath Stupa is also one of the world heritage sites.
Changu Narayan Temple
Changu Narayan Temple is a Hindu Temple that sits in the Bhaktapur district. The temple has great importance because of its old architectural designs. You can see various other temples inside the main temples such as Garuda Narayana Temple, Bhagvati Temple, Laxmi Temple, Shiva Temple etc.
Changu Narayan Temple has various historical importance in the point of view of Hindus. If you want to go to cultural and historical place, Changu Narayan is best suitable for you.
Visit Nepal For Adventure Activities
Nepal is an adventurous country for those who love adventures. Nepal provides you with various adventurous activities like Rafting, Bungee Jumping, paragliding, sky diving and many more.
Rafting in Nepal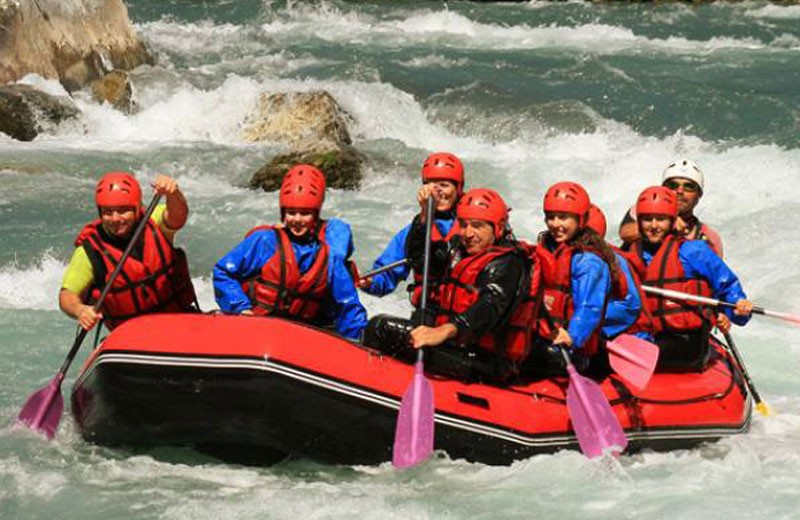 There are many fast-flowing rivers in Nepal for you to explore. The combination of rivers and the mountains makes the rafting experience even more exciting. River rafting in Nepal is safe, exciting and suitable for all levels. If you visit Nepal and love adventures then you should try for rafting.
You have many rafting options in Nepal. Some of the most popular rafting destinations in Nepal are as follows:
Bungee Jumping in Nepal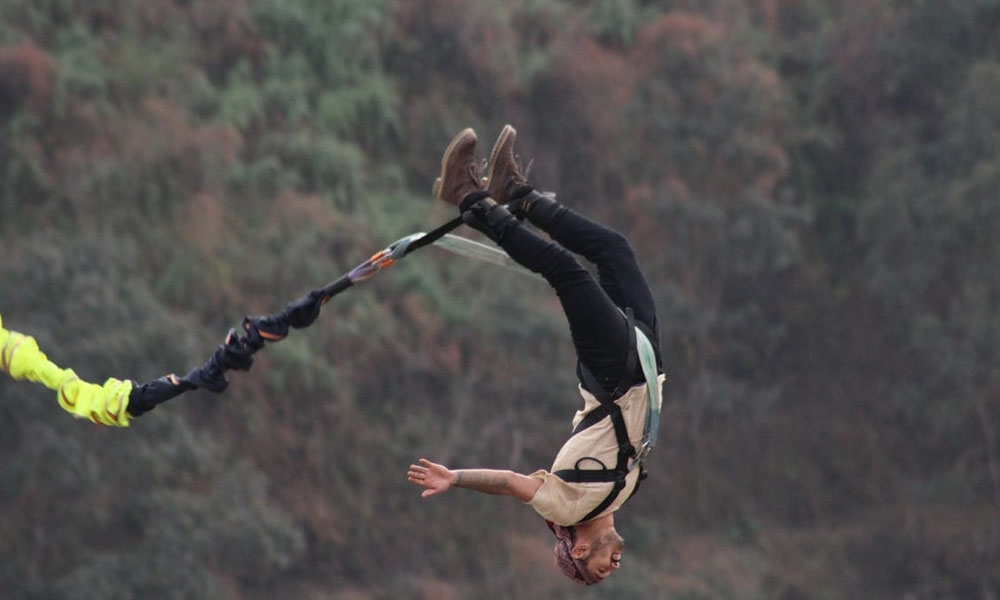 Adventure does not limit only in trekking and rafting. Bungee Jumping is what all adventure lovers await! We have two jump sites in Nepal. One is a drive from Pokhara and another one is from the Bhote Koshi river. Bungee jumping in Nepal in Bhote Koshi river is one of the world's highest bungee jumping. It is at height of 166 meters. The drop from the Bhote Koshi Bridge to the Bhote Koshi George is thrilling and exciting at the same time.
Bungee jumping is a must do experience for those who are seeking for some adventures while visiting Nepal. If you are planning on Bungee jumping, you should definitely visit Nepal.
Jungle Safari in Nepal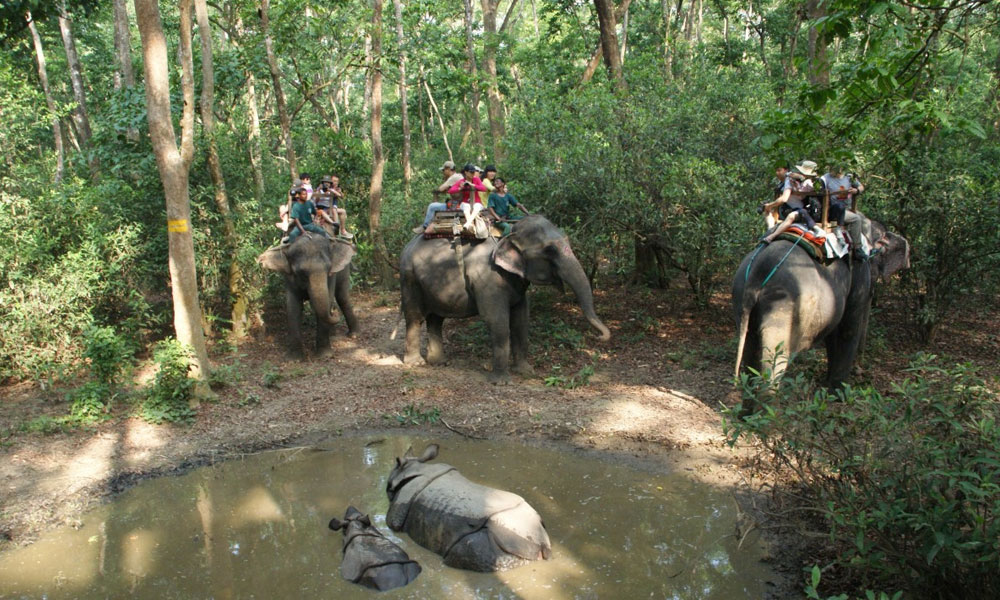 Nepal consists of many national parks, wildlife reserves, and conservation areas. There are nine National Parks, four Wildlife Reserves and three Conservation Areas. You can experience the unique biodiversity of Nepal through jungle safari in these places.
Jungle safari offers you with unique wild adventures of Nepal. If you are a true nature lover, you shouldn't miss Jungle Safari when you visit Nepal. Jungle safari welcomes you to a wide variety of flora and fauna, natural habitat and rare species.
Some of the popular Jungle Safari of Nepal are:
Expedition in Nepal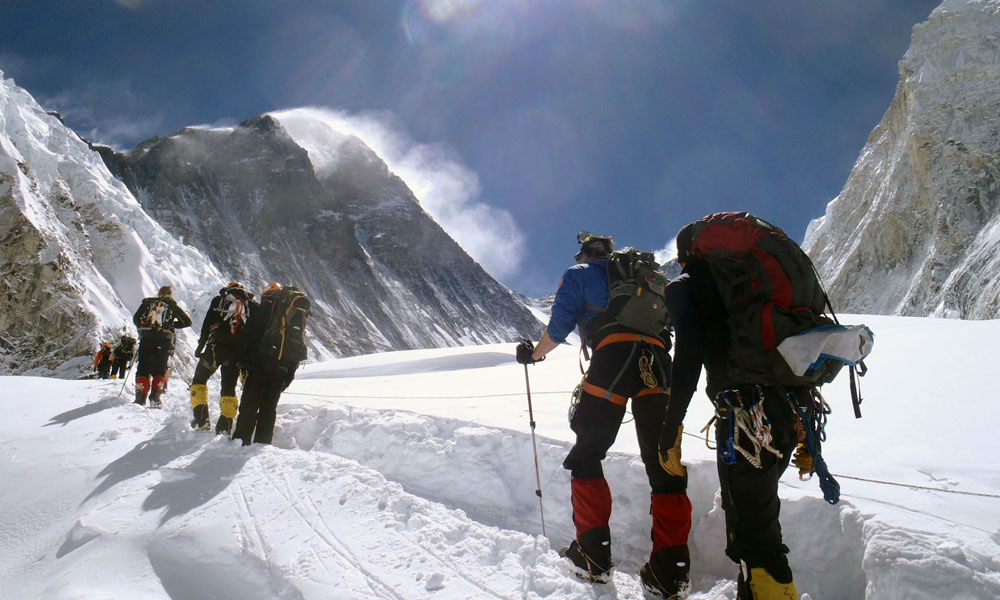 Expedition refers to a group of people traveling together for a certain purpose especially for research, exploration of a particular in the high mountains.
There are many life thrilling adventures in Nepal and mountain expedition is one of them. If you are an experienced trekker and love adventures, you should try for mountain expedition. Nepal offers different mountain expeditions as it has any mountains.
Some of the mountain Expedition in Nepal are as follows:
Is Nepal Safe to Travel After the Earthquake?
A devastating earthquake hit Nepal on 25th April 2015 and killed more than 8000 people, many injured and homeless. Mostly the rural part of the country was damaged where the houses were made up of muds and woods.
Only five districts were damaged majorly and minorly 7 districts were damaged. The flow of the tourists in the coming years was comparatively lower because of the media that had shown only the destructed areas of Nepal.
Many construction works have been going on in Nepal in the process of reconstruction. The government of Nepal has also declared Nepal to be safe for travel.
Though the earthquake killed thousands of people, it couldn't kill the natural beauty of Nepal. Nepal is still beautiful and welcoming as it was before. All the roads and places are safe to travel. All the beautiful tourist destinations are entirely untouched.
The affected temples, buildings, and world heritage sites are under construction and will be constructed by the year 2020.
Conclusion
Visit Nepal 2020 is a campaign that aims to promote tourism in Nepal by providing necessary facilities and services to the tourists. Nepal is a country which has a great potential in tourism. By providing services to the tourists, we also aim to develop our country in all sectors.
High Camp Adventure is a certified travel company which has been providing services to tourists. We provide all the services and facilities mentioned if you plan to visit Nepal. You can contact High Camp Adventure if you have any queries regarding Nepal. We are there to help you.