Well, there never really is the best time to visit Nepal. You can come to this country at any time of the year, and still, you'll find so many things to do, and so many things to see here. Quite contradictory to the fact, the year 2020 is going to be the best time to visit Nepal. Because of the visit Nepal 2020 campaign, under which, the tourists are going to be showered with offers of all kinds, the year 2020 could be considered as the best time to visit Nepal. So in the upcoming year 2020, make sure to come for your holiday in Nepal. Visit Nepal 2020 has a lot of things in store for you.
Places To Visit In Nepal
If you're planning to visit Nepal, keeping the visit Nepal 2020 campaign in mind, you need to know about these places to visit in Nepal. When you come to Nepal in 2020, the best time to visit Nepal, make sure to travel to these places for the best holiday in Nepal.
Kanchenjunga Region
Kanchenjunga Region is one of the most interesting places to visit in Nepal. However, it's quite underrated. You can go for trekking in the Kanchenjunga region or even for expedition. The region is a part of Kanchenjunga Conservation Area, and is the home to numerous endangered species of wildlife. The major attraction of the region is Kanchenjunga peak, which is the third highest mountain in the world. Apart from that, the region also consist of numerous rivers, waterfalls, glaciers, and other spectacles of nature, which you're guaranteed to love.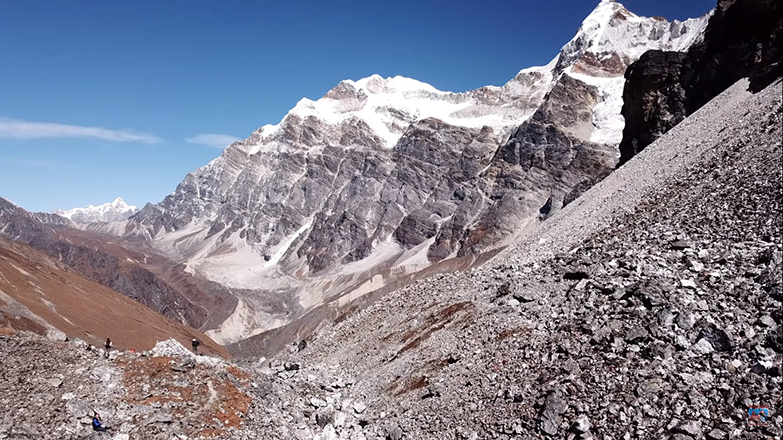 Manaslu Region
Manaslu Region is a part of Manaslu Conservation Area, and quite like Kanchenjunga Conservation Area, this one's also rich is wildlife and vegetation. The Tsum Valley area in the region is considered to be one of the holiest places in Nepal, from the perspective of Buddhism. There are so many other attractions in the region, likeManaslu Base Camp, Larkya La, which is a high altitude mountain pass, numerous peaks such as Manaslu, Himchuli, Shringi, Ganesh, and so on. The region is sure to amaze you.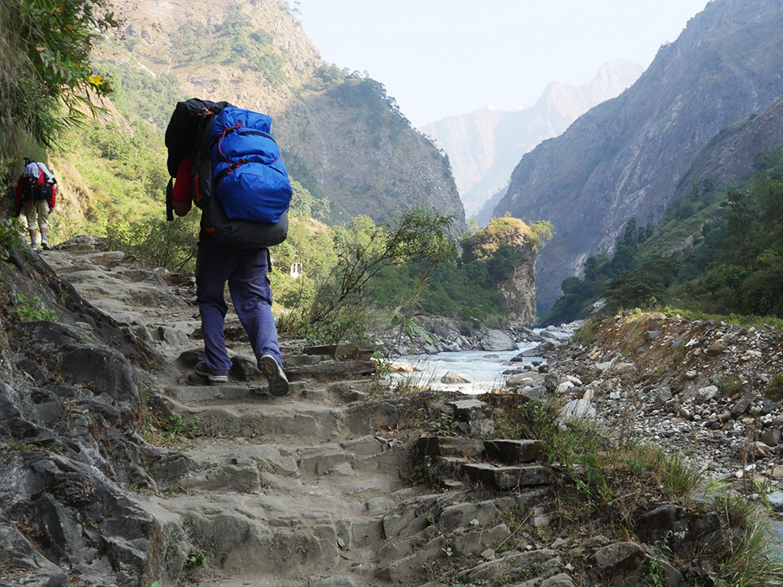 Everest Region
Everest Region is one of the most visited places in Nepal, with around 30000 foreign nationals and so many more people from all around the country coming to visit the region every year. The regions is full of natural attractions, and the major one among them is Mt. Everest. Other virtues include the complex of Gokyo Lake, high altitude passes like Kongma La, Cho La and Renjo La, mini mountains like Kala Patthar and Gokyo Ri, Everest Base Camp Trek and so on. Villages like Tengboche and Namche are great places to visit as well.
Annapurna Region
Annapurna Region is yet another highly visited region of Nepal. People generally prefer trekking in the region, however, if they wish, they could also go for a heli tour. The entire region is composed of natural beauties and pretty villages, with friendly people living in them. Few of the interesting attractions include mountains such as Annapurna, Machapuchhre, Dhaulagiri, and so on, villages like Jomsom, Marpha, Manang, and so on, passes like Thorung La, religious sites like Muktinath, and so on.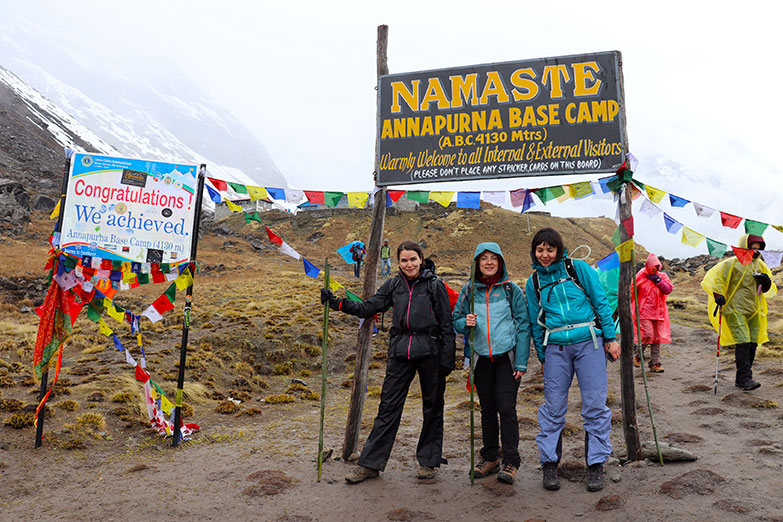 Langtang Region
Langtang region is one of those areas in Nepal that is slowly gaining popularity. The region is no less than other Himalayan regions when it comes to gifts of nature. Quite like other regions mentioned in the list, trekking is the main medium of exploring the region. The region is home to Gosaikunda, one of the most significant places especially for the Hindus. People from all around the country visit the place in the month of August. The area consists of a complex of lakes, and a temple. Quite extraordinary, the lakes remains frozen for around six months, and in its natural form for the rest of the year.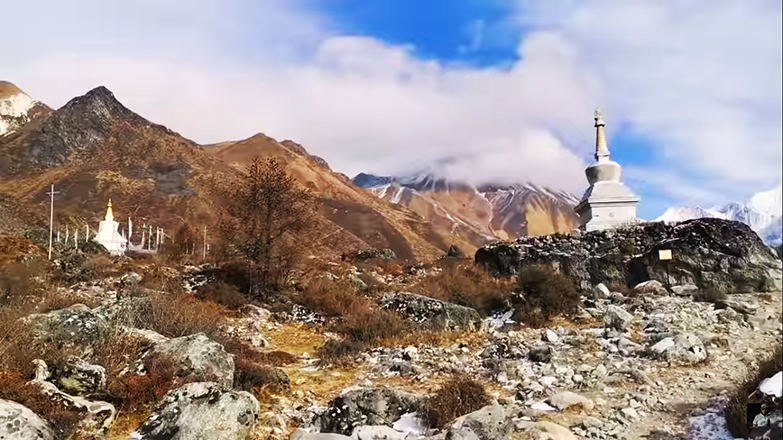 Tour In Nepal
When you go for a tour in Nepal, you'll find yourself caught between so many Nepal tour packages. Based on your Nepal tour expectations, you can go for your preferred Nepal tour package. If you come for Nepal tour in the year 2020, the best time to visit Nepal, you will find so many offers to explore and choose from, courtesy of Visit Nepal 2020 campaign. You could opt among these Nepal tour options.
Bhutan Nepal Tibet Tour
You could add crucial tourist destinations like Paro and Thimpu from Bhutan and Lhasa from Tibet, and make your Nepal tour package truly magnificent. After visiting these countries you're sure to realize that there're very few differences between the three countries. Bhutan, Nepal and Tibet are quite similar from the perspective of geography, as all three are mountainous countries, and from the perspective of religion, as all three are hugely impacted by Buddhism. Bhutan Nepal Tibet tour can be a great holiday option for you in the year 2020, the best time to visit Nepal.
Cultural Tour In Nepal
If there's one thing that Nepal is known for, it's the diversity in culture. Nepal is the home of hundreds of indigenous tribes that have been living here for centuries. All these tribes have their own unique cultures and traditions, and it's a great experience trying to explore them. You can go for cultural tour in Nepal, where you'll be taken to culturally rich villages, dominated by one or the other indigenous population. During your stay there, you'll get to live with these families, taste the food prepared by them at home, and experience their lifestyle. There's no better way of experiencing culture than this.
Heli Tour And Mountain Flight In Nepal
Aerial tour is a great way to experience the natural beauty of Nepal. The two ways of going on an aerial tour are Helicopter tour and Mountain flight in Nepal. Both tours will give you amazing aerial views of the region targeted during the tour, however, while you only stay in the sky during mountain flight, you also get to land and take a look around during heli tour. Also, while mountain flight is only an hour long, heli tours can go up to 5-6 hours. As per your time and interest, you can choose any one of these tours, for a great travel experience in Nepal.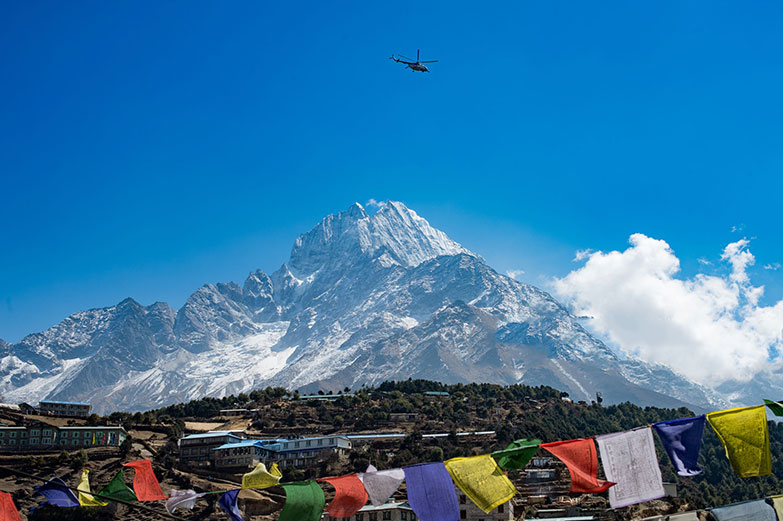 Food Tour In Nepal
As established above, Nepal is the home to hundreds of cultures, and food is an eccentric part of any culture. Every indigenous tribe that has been living in Nepal is known for its own unique cuisine. There are so many possible items and combinations that you could try one every day, and even after a period of one year, there'll be so many left for you to try. Many of these dishes are available for you to try in the capital city of Kathmandu. You could visit from one local eatery to another tasting these amazing dishes. In the process, makes sure to have a full fledged Cultural Dinner in Nepal.
Yoga Retreat In Nepal
Yoga is a great way to relax your body and mind, and improve concentration. When you visit Nepal in 2020, the best time to visit Nepal, you could go for yoga retreat in Nepal. Yoga retreat programs are either conducted in yoga centers, where you'll be locked inside the center premises for a certain number of days, and you'd be required to follow their schedule. Or, out in the hills, in the form of Yoga trek. The only difference between a yoga trek and a normal trek is that in a yoga trek all the trekkers are asked to gather every morning, before the trek begins, to practice yoga.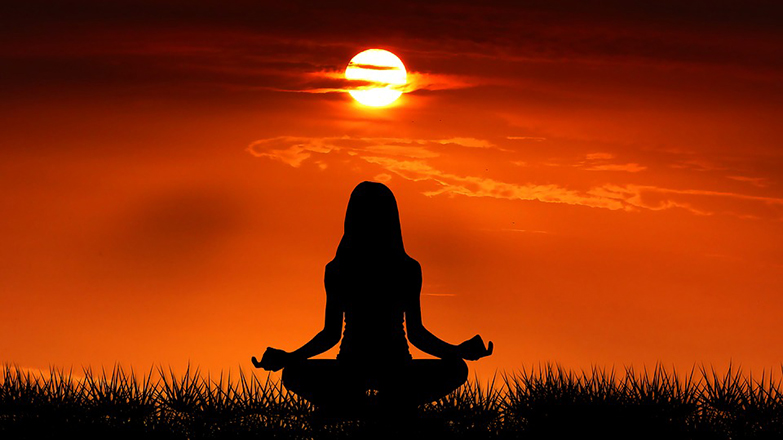 Visit Nepal in the year 2020, the best time to visit Nepal, and have a great time here. The things mentioned above is just the tip of an iceberg, and you'll realize this when you step foot on this piece of heaven. Visit Nepal 2020 is not the only reason why you should come to Nepal in 2020, the best time to visit Nepal. From all the natural to cultural and religious spectacles that you'll definitely witness here is sure to wow you. With so many attractions, you'll definitely fall in love with this country.
If you want to visit any of the places mentioned above, do any of the activities or go for any of the tours, make sure to choose High Camp Adventure as your travel partner. With High Camp Adventure by your side, you're going to have the best time during your holiday in Nepal. Visit Nepal in the year 2020, the best time to visit Nepal, and get the best out of visit Nepal 2020 campaign. High Camp Adventure offers the best possible services and ensures 100% customer satisfaction. They allow their clients full freedom to modify the itinerary, as per their needs and interest. They offer all kinds of Nepal tour packages, from heli tour and mountain flight to trekking and expedition, and all kinds of luxury. Their itineraries cover the most popular and off-the-beat tourist destinations in countries like Nepal, Tibet and Bhutan. Choose High Camp Adventure if you want to spend your upcoming holidays in any of these countries.
Closer View of Eighth Highest Peak | Manaslu Base Camp Trekking
Everest Base Camp Trek Difficulty | Thrilling Experience to EBC