Manaslu trek is one of the best remote treks in Nepal. The trek takes you through the restricted areas from Jagat to the Manaslu region.
Thus, the Manaslu Trek without a guide is not allowed. One cannot go alone on the trek. S/He must be with at least a Nepali guide, a porter, or a porter- guide. And, one should be in a group of at least two trekkers beside the trekking staff. For Manaslu Circuit trek, you will need special permits as well.
The trek will take us through the narrow mountain passes, glaciers, lush jungles, rivers, and streams. The trek is beautiful and full of adventures.
The region is the habitat of several endangered species in Nepal. Some of them are snow leopards, red pandas, Asian black bear, Tibetan snow cocks, horseshoe bat, and crimson horned pheasants.
The trail is also rich in Nubris culture. The trek route passes through various traditional villages. Diverse ethnic groups live scattered along the trekking route. Thus, the trek is an opportunity to witness diverse ethnicities, lifestyles, and cultural practices.
The Manaslu region is famous for its snowy mountains. Manaslu circuit trek offers the spectacular vista of the world's 8th highest Mt. Manaslu, Gangapurna, 10th highest Mt. Annapurna I, Annapurna III, and Annapurna South.
Do you Need a Guide for Manaslu Trek?
The government of Nepal has declared some of the areas in the Manaslu region as restricted regions. Trekking into those regions as an independent trekker is impossible. This is the reason why trekking with a guide is compulsory for the Manaslu Trek.
While trekking you must have a group of at least two members and a guide. You must trek with a registered guide only. The guide should have an ID card and a trekker license.
You might have difficulty in finding a genuine guide for Manaslu trek. You can contact us to book your trip. We will help you get all the permits for the trek as well as help you trek with a licensed guide.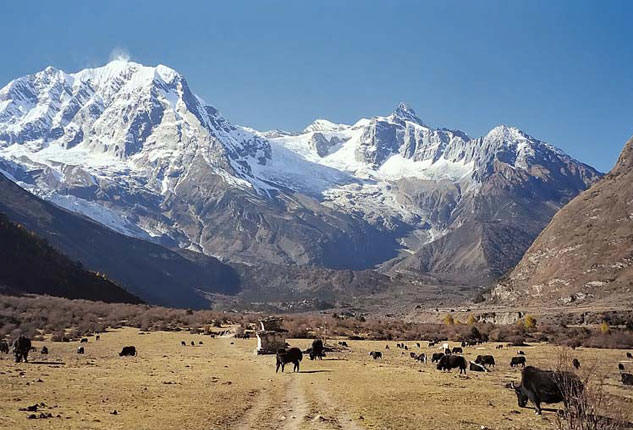 Why Hire a Professional Trekking Guide for Manaslu Trek?
There are some restricted places in Manaslu trek. A guide will make sure that you don't go to those places. S/he will help you keep track of the trekking trail.
A guide will look after you throughout the whole trek. They will help you during some safety issues. They are well trained on safety precautions.
The guides will get all your trekking permits. You won't have to run for the permits.
Trekking with a local guide helps you learn about the culture and lifestyle of the people. They will elaborate on the culture and traditions of local ethnic communities.
A guide will help you to interact with the locals. They will always be a mediator between you and the locals.
In case if you get any sort of illness, the guide will immediately offer help. Sometimes, you can get severe altitude sickness. A guide can be your life-saving companion during such times.
A guide will help you keep updated on the weather conditions in the region.
A guide will help you book accommodation and food. You don't need to worry about arranging the accommodation and food by yourself. Guides have good connections with owners of hotels and tea houses. They will get you the best place even in peak seasons.
Crossing the high altitude passes like Larkya La Pass is strenuous. You will need a certain level of mental and physical strength. A guide will act as your motivator in case you find the trek difficult.
Is Manaslu Trek with a Porter Possible?
For an individual tourist, getting the permit is not allowed. You must hire a professional guide, porter, or a porter- guide for Manaslu trek. Now the question is can you trek to Manaslu with a porter only?
The answer is 'yes'. The Manaslu trek only with a porter is possible. But for this, a registered company must issue the letter on behalf of them. The letter should mention about their work experience with the company and their previous works in the Manaslu region.
Hiring a porter only help you reduce the workload. This will also cost cheaper than hiring a guide.
If you are planning to trek Manaslu and need help, do not hesitate to contact us. We will help you to make your trip memorable.
Cost of Guide Vs Porter for Manaslu Trek
You need a guide to trek in the Manaslu region. Trekking in high altitude regions without a porter is also hard.
Hiring a guide will cost you US$ 25-30 per day. This cost includes meals, accommodation, insurance, equipment, and the salary of the guide.
The cost of hiring a porter is about USD 18-22 per day. This includes the porter's food, accommodation, and insurance. Porters carry a backpack weighing 12 to 15 kg.
You can also hire a porter-guide. Hiring them costs more than hiring a porter only. The cost of hiring a porter-guide is USD 20-25 per day.
Trek Permits Required for the Manaslu Trek
Trekking to the Manaslu region requires various permits. The Restricted Area Permit, Annapurna Conservation Area Permit, and Manaslu Conservation Area Permit are the must.
The TIMS card is not necessary after you get the restricted area permit. Getting a Tsum valley permit is necessary if you want to visit the Tsum valley along with Manaslu Circuit.
Getting permits isn't easy. You must meet certain government requirements before you get them. You need to file your permit via an authorized trekking agency. You must meet the specifications of hiring an appropriate guide. And then you can get your permits.
To apply for the permit, you need to submit following documents to your trekking agency:
Nepalese visa with a stamp
Original passport
4 passport size photos
A readable copy of your Travel Insurance
Money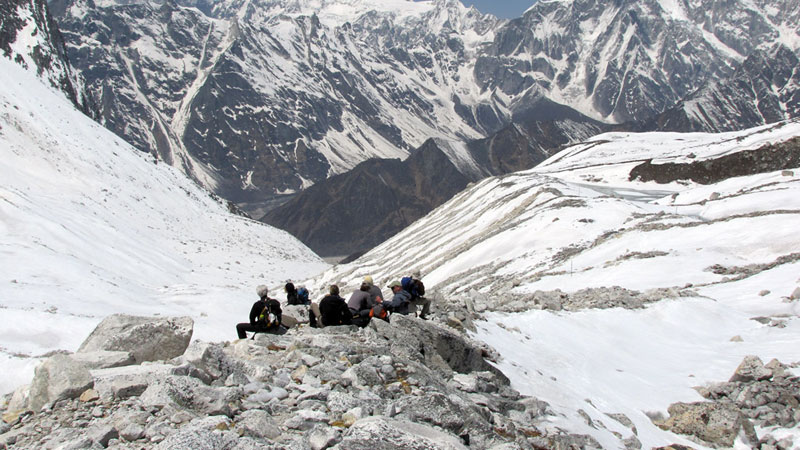 Costs of Manaslu Trekking Permits
You must pay the specified costs of the trekking permits for the Manaslu Trek. So, how much does the trek permit cost? Well, have a look!
Restricted Area Permits
The cost of the restricted area permit depends on the seasons when you trek. During peak trekking seasons, Autumn (September, October, November) and Spring (March, April, May), it costs more. You must pay $70 for a week. If you are trekking for more than a week, pay $10 for the extra days.
During off seasons, Summer and Winter, you must pay $50 for the first week. The per day cost after the first week is $7.
Conservation Area Permits
During the Manaslu trek, we will walk into two conservation areas. They are the Manaslu Conservation Area and the Annapurna Conservation Area. Entering the conservation areas requires a conservation area permit.
The cost for entering both the conservation areas is NRs 2000. You can collect the permits at the entrance gate of the conservation areas.
Tsum Valley Permit
If you want to travel to the Tsum valley, you will need the Tsum valley permit. During Autumn (September to November), the Tsum Valley permit will cost you US$35 for the first 8 days. If you are staying for more days, pay US$ 25 for the rest of the times.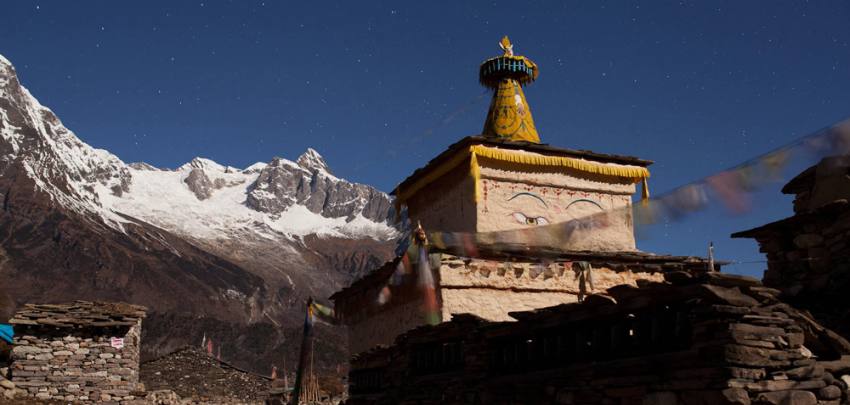 Conclusion
Manaslu is a remote trekking trail in western Nepal. The trail is full of authentic villages, unique cultures, and variable landscapes.
Trekking to Manaslu is possible only with a licensed guide, porter, or a porter-guide. Trekking without them in the Manaslu region is impossible.
Trekking alone isn't allowed because of the trekker's safety reasons. There are some restricted regions where you must not enter.
Wrapping up, Manaslu Circuit Trek without a guide is impossible.
If you are planning to trek Manaslu and need help, do not hesitate to contact us. We will help you to make your trip memorable.