When it comes to trekking in Nepal, the first thing that comes in the mind of the trekkers is Everest Base Camp trek; if not Everest Base Camp trek, then it definitely has to be Annapurna Circuit trek or Annapurna Base Camp trek. Whatever the case may be, rarely do the people think of a 4th or a 5th trekking journey, and settle with these top 2 or 3. Manaslu Larke Pass trek is one of those treks that has so many things to offer but has gone unnoticed. It has all the attractions and mainly the challenges that the other treks offer you, and even more, and still the trek is quite underrated to speak the truth.
During the Manaslu Larke Pass trek, you trek to the highest point in Manaslu trek, which is Larkya La pass. It is situated at an altitude of 5135 m, and you come across this pass while going from Dharamshala to Bhimtang. They are situated at an elevation of 4460 m and 3630 m respectively. The number of core trekking days in this journey is ten. You will spend 6 out of 10 days above the altitude of 3500 m. Without a doubt, this trekking journey takes you to few of the highest altitude points in the entire Manaslu region. These locations act as points of attraction and difficulty at the same time.
Manaslu Circuit Trek
Manaslu Circuit trek or Manaslu trek in short is a 16 days long journey that takes you on a round trip of Manaslu region. During the Manaslu Larke pass trek, you'll cover all the nooks and corner of Manaslu region, major parts of Manaslu Conservation Area, and a small section of Annapurna Circuit trek route or Annapurna Conservation Area Project. Manaslu round trek is the best holiday option for you if you want to get the flavor of trekking in Nepal overall. During your Manaslu trek Nepal, you'll come across elements that will make you astounded. The region is full of natural beauty, and religious heritages, which you will definitely get to explore during Manaslu round trek.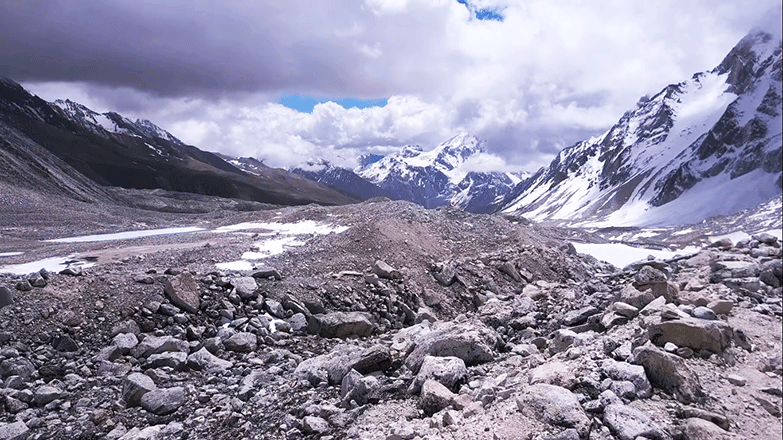 During your stay in the villages that happen to fall in the Manaslu trek Nepal route, you will get to interact with the locals and get to know about their way of life. It's an absolutely pleasure to experience their lifestyle first hand. The reason why the trek is called Manaslu Larke pass trek is because during the journey you're required to cross Larkya la Pass, which is considered to be one of the highest and the most difficult passes to cross in the entire Himayalan region. Its elevation is 5135 m. On the trek, you cross villages such as Bimtang, Tilje, Dharamsla, Samdo, Soti Khola, Jagat, and so on. You will spend one day acclimatizing in a village known as Samagaon.
Manaslu Circuit Trek Difficulty
Manaslu Circuit trek difficulty level is considered challenging. Every element that makes a trek difficult is present in Manaslu Larke Pass trek. Manaslu trek difficulty level is strenuous because of factors such as high altitude. As established, it is required for you to cross Larkya La Pass, which is not just the highest altitude pass on the trek, but a difficult point to pass through during the journey. Even when you don't consider Lakya La Pass, these are so many other places that you need to cover during the journey that are above 4000 m. If high altitude is something that you find hard to cope-up with, well, Manaslu Larke Pass trek is going to give you a hard time. Other aspects like the roughness of terrain, trek duration, and so on also make Manaslu Circuit trek difficulty level quite tough.
Manaslu Circuit Trek Map
Manaslu Circuit trek map can prove to be one of the most helpful tools in your Manaslu Larke Pass trek itinerary. Owning a Manaslu Circuit trek map will give you all the information that you need to go on the Manaslu Larke Pass trek on your own. You will know about the different attractions and challenges that will come your way during the journey, allowing you to tackle them with relative ease. The map will also tell you about the different possible side trips, and give you the freedom to plan them out during the trek and go for them on your own. During the trek, if you happen to get separated from the rest of the group, which is highly unlikely, you could find your way either back to your group, or to the next destination. It's always beneficial to have a Manaslu Circuit trek map during the journey.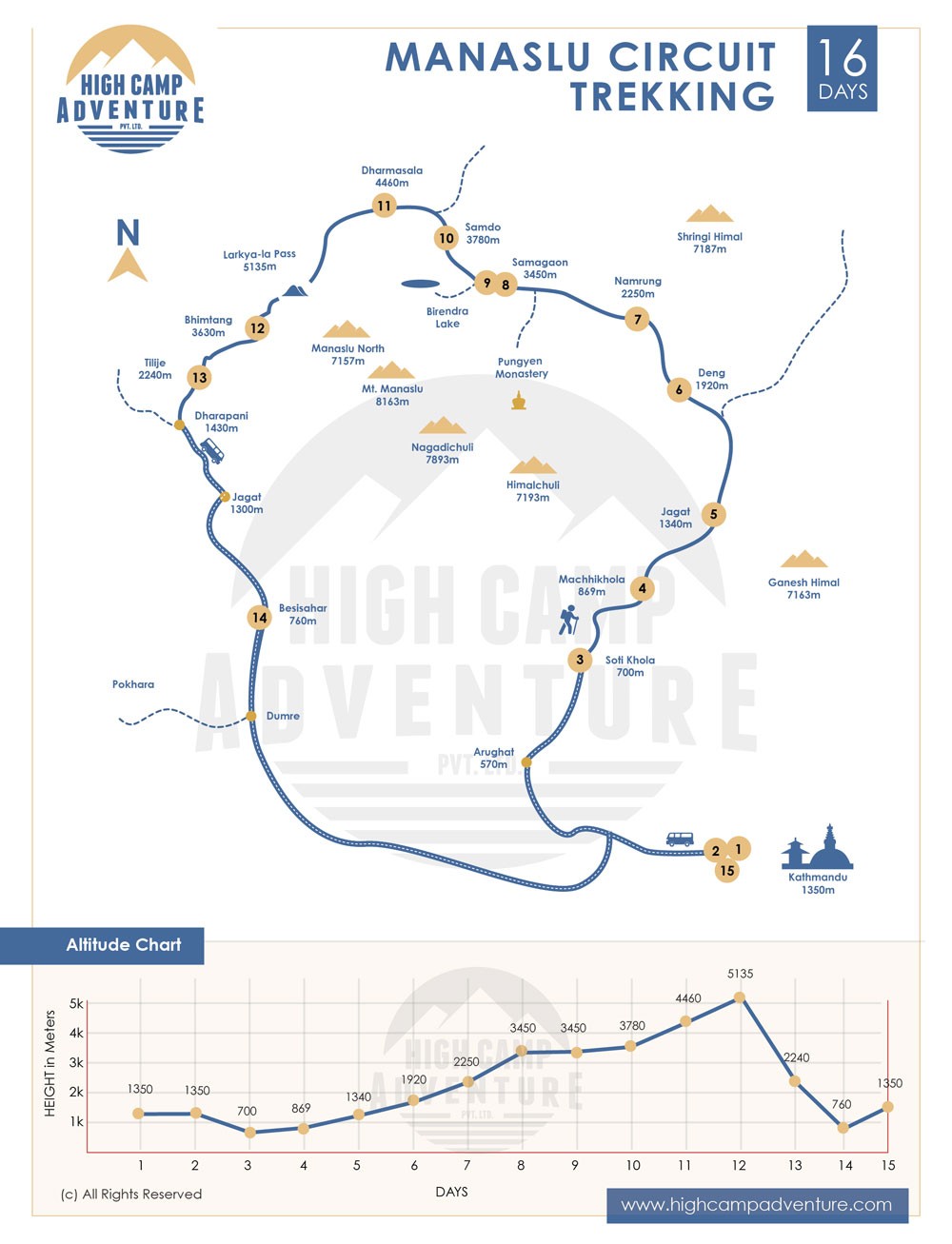 Manaslu Trek After Earthquake
Manaslu Trek was largely impacted by the earthquake that occurred in the year 2015. The villages on the route got wiped away; segments on the route got blocked by boulders falling from the hills, a lot of people, including locals, guides and tourists lost their lives. It was a tragedy overall, as a lot of people depended on tourists for their income, and the visit stopped completely. Cut to four years in the future and the entire route is flourishing like anything. The number of trekkers have doubled, if not tripled, the economy is balanced, and most importantly, the villages have gotten bigger, allowing them to serve even more tourists. Manaslu Trek after earthquake is a journey that's an absolute pleasure to go for. You'd not even find a single trace of the disaster; everything was built back so perfectly.
Manaslu Tsum Valley Trek
Manaslu Tsum Valley trek or Tsum Valley Trek in short is a pilgrimage trek. Tsum Valley is one of the places in the country that is considered highly significant from the perspective of Buddhism. During your Manaslu Tsum Valley trek, you'll come across elements like stupas, mani walls, chortens, spots covered in prayer flags and so on that will constantly remind you of Buddhism's impact on the region. Tsum Valley is said to be visited by Milarepa, a prominent Tibetan Buddhist saint and preacher, in around 15th century. He is said to have visited in the caves around Tsum Valley. Two of the most popular attractions of the journey are Milarepa Caves and Mu Gompa. Trekkers also tend to visit Rachen Nunnery provided that they have time to spare. Tsum Valley trek is closely connected to Manaslu Larke Pass trek; both treks share certain portions of the route. Attempting both treks in one go is an absolute possibility.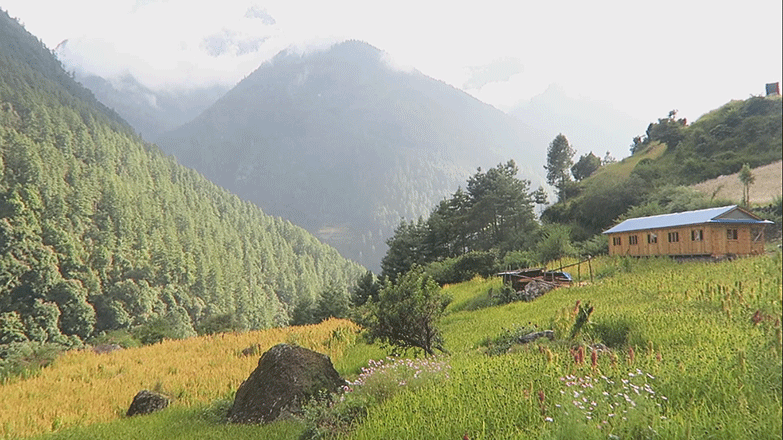 Manaslu Base Camp Trek
Manaslu Base Camp trek is a wonderful journey if you want to explore Manaslu Base Camp. Manaslu Base Camp trek takes you as close as you can get to Mount Manaslu. Apart from Mount Manaslu, it offers you wonderful views of peaks like Himchuli, Ngadichuli, and so on. To reach the Manaslu Base Camp, you have to walk on the Manaslu Circuit trek route itself. After reaching Samagaon, head west instead to north. Generally, it takes a day to reach the base camp, where the trekkers spend the night, and the following day, the trekkers return to Samagaon. But adding just two days to your Manaslu Larke Pass trek, you can trek on the Manaslu Base Camp trek route, and add the attraction to your itinerary.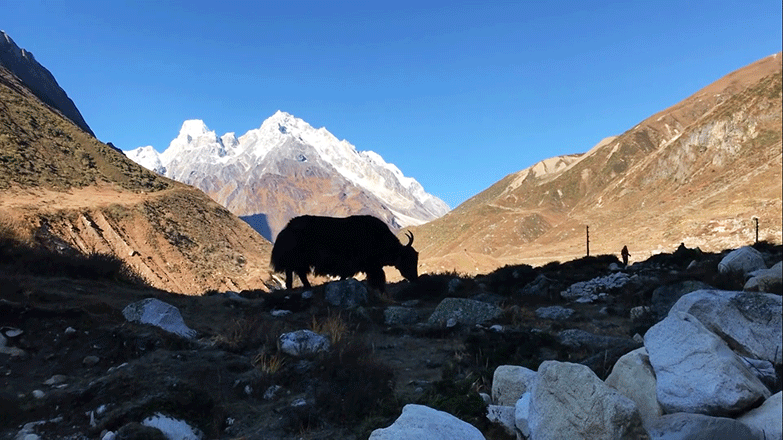 Manaslu Larke Pass trek is one of the most exciting journeys of Nepal, not just because it takes you to Larkya La Pass, but also because it allows you to explore many off-the-beat places. You can expand your Manaslu Larke Pass trek itinerary to include Manaslu Base Camp and Tsum Valley to your journey. Towards the end of your Manaslu Larke Pass trek, you also get the whiff of Annapurna circuit trek, as the two routes connect. Manaslu Larke Pass trek lets you have so many unique experiences in a single journey. That is one of the reasons why it is predicted that the route will definitely beat other more popular trekking routes in terms of preference. If you're a trekking enthusiast, but still haven't tried Manaslu Larke Pass trek, you're missing out on a lot of fun and adventure. So make sure to go for it.
High Camp Adventure takes you for trekking in the highest altitude regions in Nepal. One among their many most preferred holiday packages is Manaslu Larke Pass trek. Apart from this, they offer trekking packages featuring the most popular and as well as off-the-beat trekking destinations. The company also offers expeditions, luxury tours like helicopter tour and mountain flight, and so many more featuring not just the tourist attractions in Nepal, but also the ones in Tibet and Bhutan. Their goal is to achieve 100% customer satisfaction, and so, they cater to all your needs, even letting you modify the itinerary to suit your interest. It's because of reasons like these that High Camp Adventure is one of the most popular travel and tour operators in Nepal. If you're looking to spend your holidays in the mountains of Nepal, or any other Himalayan country, make sure to choose High Camp Adventure as your travel partner.
Closer View of Eighth Highest Peak | Manaslu Base Camp Trekking
Overcoming The Challenges Of Poon Hill | Poon Hill Trek Difficulty