Why does a trekker trek? Is it just to see the hills and the mountains? Or is it to get close to people belonging to different tribes? Is it to get away from mundane life and become one with nature? Or is it all of it? No matter what your reason for going on a trek is, you have to make sure that before you opt one, it has all of these qualities. Otherwise, it's not technically trekking, it's just strolling around with a backpack. Manaslu round trek is one of those journeys that offers all that can be offered by a trekking route. Look deep enough and you'll know how good of a trek is Manaslu round trek.
Manaslu round trek is one of the underappreciated treks in Nepal. Despite the fact that it is full of natural beauties and cultural diversity, and offers the trekkers the sense of both fun and adventure, very few tourists come to trek on its route. Because of this it's been given the stature untouched and unraveled beauty of Nepal. Manaslu trek has so many possibilities; it has the capacity of handling twice as much tourists than it has been serving, it also provides a closer view of the eighth highest peak. The number of trekkers visiting the region has definitely grown in the past few years, but still, that's not enough. That's not the best of Manaslu round trek.
Manaslu Circuit Trek
Manaslu Circuit trek, also known as Manaslu round trek, takes you on a trek in the Manaslu Region. It covers all the major attractions of the region, and takes you on a round trip. Probably, that's the region why it's known as Manaslu round trek. Manaslu trek Nepal is a 16 days long journey. During Manaslu trek, you cover places such as Tilje, Dharapani, Namrung, Deng, Machha Khola, and so on.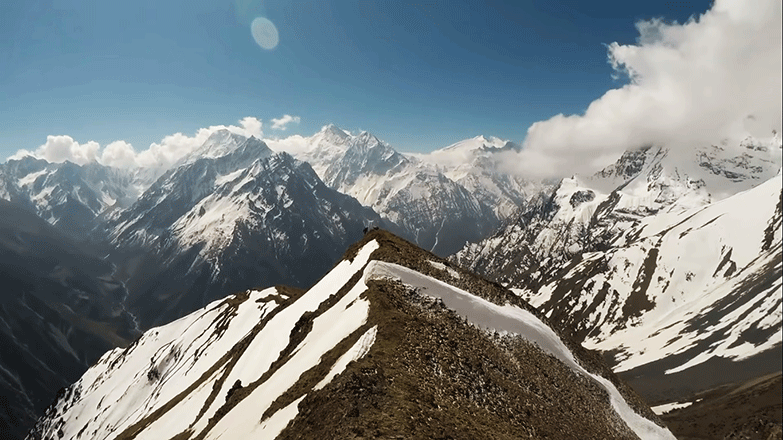 These places aren't just naturally aesthetic but also amazing religion and culture wise. Buddhism is the main religion here and throughout the journey you'll see structures like stupa, mani walls, gompas, and so on that represent Buddhism. Settled among the beautiful Himalayas, you will get to experience the lifestyle of the locals living in these villages.
They are friendly, helpful, and always eager to share their stories. Manaslu trek is also called Manaslu Larke Pass trek, as during the journey, you'll be required to cross Larkya La pass, which is one of the toughest passes to cross in the entire Himalayan region. What makes crossing the pass so tough is the high altitude, rough terrain and unpredictable weather. It is recommended that the trekkers go on this route and attempt to cross the pass only with an experienced guide by their side. When you're trekking in Manaslu Region, one of the most important people that you'd need on your side is a Manaslu Trek Guide. Manaslu Region, doesn't matter what trek you're going for, is full of surprises, with attractions hidden everywhere. Also, it's quite challenging. So, a Manaslu Trek Guide can prove to be quite significant during your trek.
Manaslu Larke Pass trek doesn't just offer you challenges, but also few of the most amazing viewpoints from where you can watch the most beautiful mountains of the region, mainly Manaslu, Ngadichuli, Himchuli, and so on. During the journey you'll also come across numerous lakes, rivers, waterfalls, glaciers, and numerous other spectacles of nature.
Manaslu round trek route is a part of Manaslu Conservation Area, which is one of the richest when it comes to wildlife and vegetation. Chances are during your trek you might spot one of those rare and endangered species, so don't be surprised when that happens. You will make your way through forests of pine, rhododendron, magnolia and other kinds of trees, overall, these make the landscapes quite pleasing to look at. There's no doubt that you'll be astounded by the settings you're at.
Manaslu Trek After Earthquake
The earthquake of 2015 had a great impact on the entire country. Physically, economically, even spiritually, the people suffered loss. The story isn't much different in case of Manaslu trek. The villages got wiped away, various parts of the route were either blocked or erased, and most importantly, so many people lost their lives. The trekking was halted for quite some time keeping the tourists' well-being in mind. This went on for almost a year. Meanwhile, the government, the locals and volunteers from different parts of Nepal joined hands to get things back to normal. Cut to 4 years in the future, the present day, Manaslu round trek is on its way to becoming one of the most popular treks in Nepal. The number of trekkers visiting the region has almost tripled; the villages are bigger now, so they can accommodate and serve more tourists, and there are numerous alternative routes to cater to their needs. Manaslu trek after earthquake is up and running, and in its best form.
Manaslu Trek Difficulty
Manaslu Circuit trek difficulty level is strenuous. Generally, the factors that make a trek difficult are high altitude, rough terrain, extreme weather, altitude sickness and so on. Manaslu round trek route makes the trekkers confront all these factors. It's the high altitude that's the root of all difficulties, and it's already established that during the trek you cover numerous high altitude places. During the journey, trekking happens for a period of 10 days, and out of these 10 days, you spend around 6 days in places that are above 3500 m in elevation. On the trek, you have to walk on rough dusty roads. Most of them are steep and narrow as well. Walking on them every day, for around 6 hours each day, is not something that everyone can do. Manaslu round trek is an aesthetically rewarding journey, but before you sign up, make sure to gather enough information about all these aspects of the trek.
Manaslu Tsum Valley Trek
Manaslu Tsum Valley trek is also known as Tsum Valley trek in short. It takes you to the sacred Tsum Valley, which is one of the most significant Buddhist religious sites of the country. It is said that Milarepa, one of the most prominent Buddhist saints and preachers, visited the region in the early 15th century. He spent quite some time meditating in the caves around the valley, giving the region the sacred stature that it has. The main attractions of Tsum Valley trek are Milarepa Caves, Mu Gompa, Rachen Nunnery, and so on. Manaslu Tsum Valley trek is also naturally gifted. Though the landscapes are comparatively dry and arid, the trek will definitely offer you few of the most astounding views. You can go for Manaslu Tsum Valley trek either as an individual journey, or as a side trek to Manaslu round trek, as both the treks share certain sections of the route.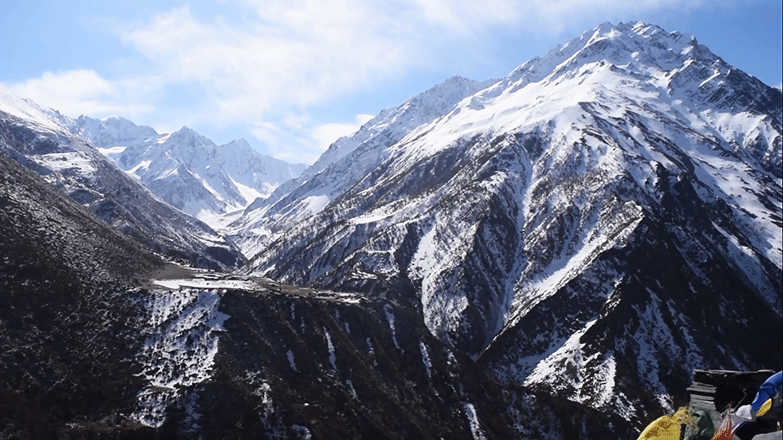 Manaslu Base Camp Trek
Manaslu Base Camp trek takes you to Manaslu Base Camp a wonderful viewpoint and the doorway to the 8th highest mountain in the world. The grey and white setting of the base camp, with the chilling atmosphere is sure to make you excited once you reach the place. Manaslu Base Camp trek shares most of its route with Manaslu round trek, so if you have the required time, you could do this trek as a part of Manaslu round trek. On the Manaslu round trek, you will reach the village called Samagaon, from here it's a day long journey to Manaslu Base Camp. Generally, trekkers reach the Base Camp on the first day, and they spend the night there. On the following day, they make their way back to Samagaon. Manaslu Base Camp trekking is something that you must try, especially if you're on Manaslu round trek.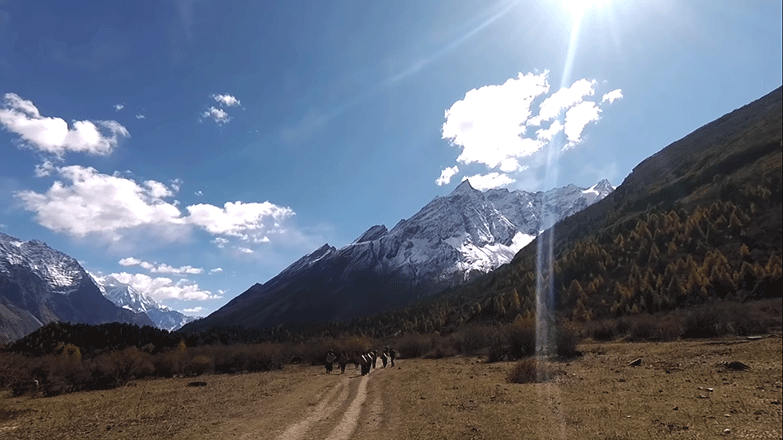 Despite the fact that Manaslu round trek is one of the most outstanding trekking journeys in Nepal, with so many things to see and experience. From natural beauty to religious and cultural diversity, and so on! It is still considered as the untouched and unraveled beauty of the Himalayas, mainly because it hasn't yet received as many trekkers as it should have. When it comes to trekking in Nepal, trekkers generally go for the top few ones. They do so just on the basis of word of mouth, and without getting into the details. If you're to research enough, you'd know that treks like Manaslu round trek and so on, have so much more to offer to the tourists. On top of all that, one advantage that they have over others is the lack of overwhelming crowd. So, if you're looking for a trek that doesn't just offer you religious and cultural attractions but serenity and peace as well, go for Manaslu round trek.
High Camp Adventure is marked as one of the most trustworthy, affordable and experienced travel and tour operators in Nepal. What makes their services different from the rest is their focus on client satisfaction. Manaslu round trek is one of their most preferred packages in Nepal. They offer trekking and expedition, luxury tours like mountain flight and helicopter ride, and other forms of tours featuring the most popular and off-the-beat tourist destinations in Nepal. They also offer holiday packages centered on destinations in countries like Tibet and Bhutan. If you're looking to spend your holidays in any of the countries mentioned above, make sure to choose High Camp Adventure as your travel partner. With them by your side, you're going to have the best possible time during your trip.
You might enjoy reading:
Wonderful Blend Of Natural Splendors | Manaslu Trek Nepal
Untouched and Unraveled Beauty of Himalaya | Manaslu Round Trek